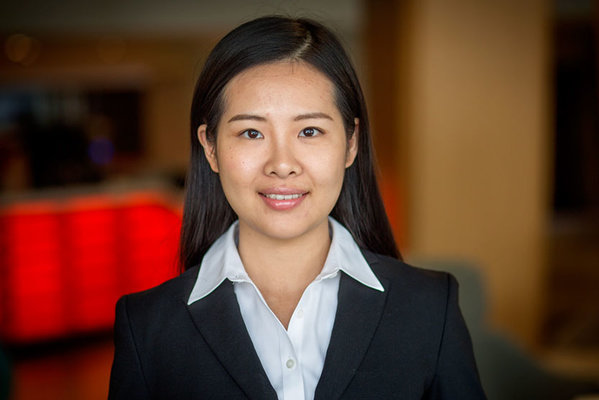 Faculty Area
Interdisciplinary Theme
Innovation, Entrepreneurship & Technology
Faculty Expertise
Empirical Corporate Finance
Venture Capital
Entrepreneurship and Innovation
Contact
School of Hotel Administration
607.255.8140
Website
Biography
Yifei Mao is an assistant professor of finance at the Cornell University School of Hotel Administration (SHA). Her research interests are focused on issues in empirical corporate finance, particularly topics related to venture capital, entrepreneurship, and innovation. Her research has been published in the Journal of Financial Economics.

Mao was selected as a participant in the NBER Entrepreneurship Research Bootcamp during the summer of 2014. She has given presentations and held discussions at conferences such as the Western Finance Association (WFA) meetings, the American Finance Association (AFA) meetings, the SFS Calvacade Conference, and the NBER Summer Institute.

Mao received her BA in economics from School of Economics and Management in Tsinghua University, her master's degree in economics from the University of Pennsylvania, and her PhD in finance from Kelly School of Business in Indiana University.
Selected Publications
Cornaggia, Jess; Mao, Yifei; Tian, Xuan; Wolfe, Brian. "Does Banking Competition Affect Innovation?"Journal of Financial Economics. 115.1 (2015): 189-209
Huang, Shiyang; Mao, Yifei; Wang, Cong; Zhou, Dexin. "Public Market Players in the Private World: Implications for the Going Public Process"Review of Financial Studies. (forthcoming).
Gu, Lifeng; Huang, Ruidi; Mao, Yifei; Tian, Xuan. "How Does Human Capital Matter? Evidence from Venture Capital"Journal of Financial and Quantitative Analysis. (forthcoming).
Recent Courses
HADM 2220 - Finance
HADM 3235/HADM 6235 - Intermediate Corporate Finance
HADM 4990 - Special Studies Project I
Academic Degrees
PhD Indiana University, 2015
MA University of Pennsylvania, 2010
BA Tsinghua University, 2008