Center Roundtables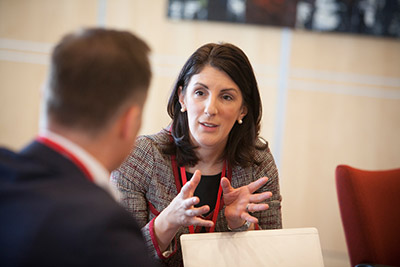 The center's roundtables explore the most recent research and ideas in human resources, employee relations, and labor law in a focused, interactive, and engaging format.
We invite a small number of senior-level executives, labor experts, and human resources faculty to examine current issues in three to five discussion sessions concentrated in a single day.
To focus the discussion, each session typically begins with a short research presentation, open-ended remarks, or other guiding questions from the designated session moderator.
In addition to being expressly invited to sit in on the industry roundtables, Cornell students conducted their own roundtable in partnership with industry experts as part of their academic studies.
Included in the annual cycle of roundtables are sessions focusing on labor and employment law, hospitality labor relations, and labor law.
---