Once a Hotelie, always a Hotelie.
Stay connected with each other and with SHA.
Wherever your journey takes you, the School of Hotel Administration's alumni network will always make you feel at home—after all, we're known for hospitality. As a Hotelie, you're part of a very special community that starts before orientation and continues beyond your 50th Reunion.
SHA alumni are business leaders, hospitality innovators, and compassionate managers. They exemplify what it means to live a life of service. And, most importantly, they make industry connections that put the school at the hub of the hospitality ecosystem.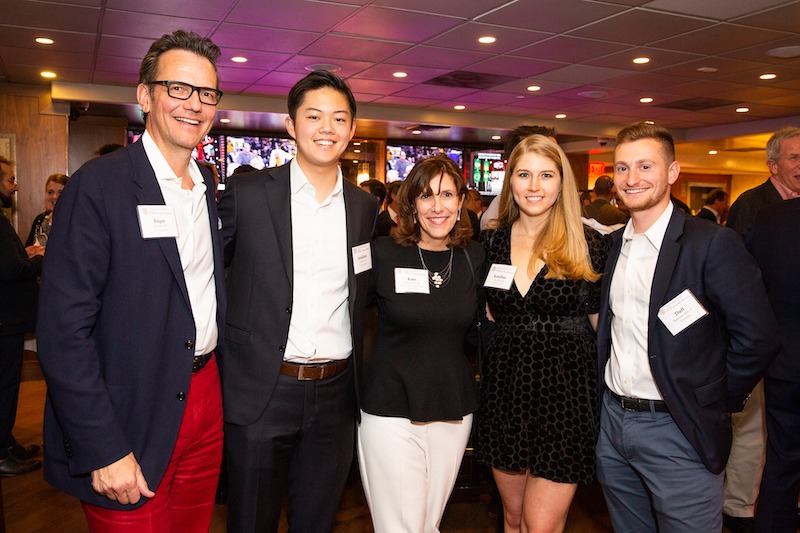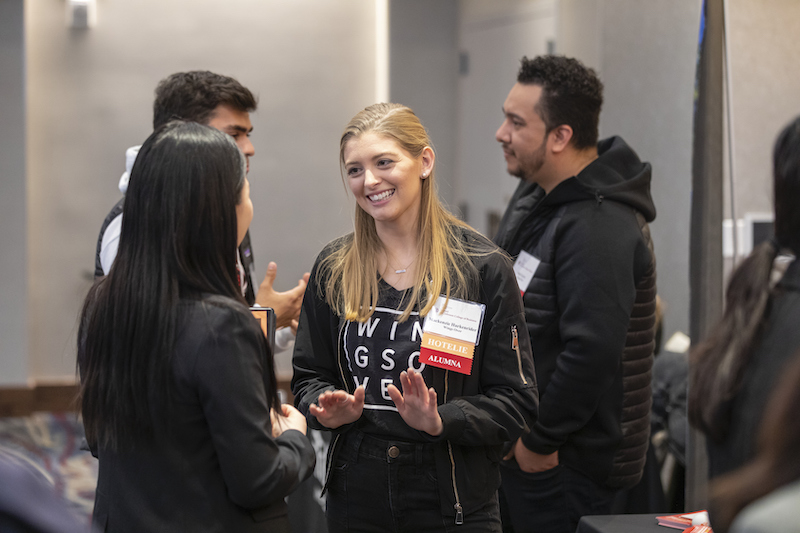 Because business never stops, join us online
The Cornell SC Johnson College of Business invites SHA alumni to register for these upcoming community events featuring faculty, alumni, and industry experts.
Expand your network and stay in touch
Connect with fellow alumni, keep your contact information up to date, and provide internship and full-time opportunities for SHA students and graduates.
Search for alumni
Connect with Cornell and SHA alumni using the university's directory, CornellConnect. Make sure your contact information is updated!
Alumni Directory
Hire a student or graduate
Recruit candidates for full-time and summer positions, internships, and externships through SHA's two online recruiting platforms: Handshake and LinkedIn.
For Recruiters
Join us for an event
Catch up with Hotelies in person or take advantage of additional online programming available to alumni from the SC Johnson College and SHA.
See Events
Make an impact and shape the future
When you were a student, there's no doubt that alumni helped you navigate Cornell's endless opportunities or had an influence on your career path. Now it's your turn to make a difference in the lives of Hotelies to come. Because once you're a Hotelie, you're a Hotelie for life.
Become a mentor
Engage with the next generation of hospitality leaders through the CUeLINKS mentorship platform. There are many ways to make an impact in the lives of current students.
Join Now
Make a gift
Your support is essential to maintaining the world-class education that sets SHA apart. Help us deliver an unmatched experience for students as they prepare to enter the hospitality industry.
Give to SHA
Corporate engagement
There are many ways to align your company's brand with SHA, the world's top hospitality management school. See how you can get involved.
Learn more
Become a lifelong learner
Develop your skills and continue learning. You can access Cornell University content, earn a certificate, take a course, or visit SHA on campus for professional development programs.
Live streams and digital content
Stay informed and entertained with Cornell's online programming. You can access live stream content and webinars with your NetID and password.
Connect Online
Executive education
SHA offers in-person professional development programs and a variety of online courses and certificate options to help you stay at the forefront of hospitality innovation and expertise.
Learn More
Learn with eCornell
We've partnered with eCornell to offer specialized certificate programs for hospitality professionals at a discounted rate. Use the code SCJOHNSON30 through June 30, 2020 and receive 30% off.
Visit eCornell
Explore career resources
Take advantage of career tools and programming from SHA and the Cornell SC Johnson College of Business. SHA alumni have access to career coaches, online tools, and exclusive job postings on LinkedIn.
Online tools and career coaching
Review the SC Johnson College's collection of resources or talk one-on-one with an alumni career coach as you plan your next steps to advance your career.
Learn More
Connect on LinkedIn
Join the official Cornell SHA LinkedIn group—a place for students, alumni, faculty, and staff to share content, post jobs, and find new opportunities.
LinkedIn
Alumni Career Support
Leverage the Cornell network by connecting with fellow alumni, exploring career resources, including programming by industry, and discovering your college resources.
Learn More
More digital content from SHA
Read news and views on BusinessFeed and in Hotelie magazine related to SHA's academics, industry influence, student experience, and faculty thought leadership. You can also listen to the Present Value podcast, which often highlights SHA faculty.
Hotelie alumni magazine
Hotelie magazine brings you the remarkable activities of our alumni, faculty, and students and showcases our outstanding curriculum.
Hotelie
SHA's hospitality industry hub
Learn about the current state of the hospitality industry. You'll find webinars, research, tools, and news to help you stay informed.
Industry Insights
BusinessFeed news and views
BusinessFeed is SHA's official publishing platform where you'll find student voices, news, and alumni and faculty features.
SHA BusinessFeed
September 10, 2021
Hotelie Samay Bansal '21 founded Million Meals Mission to be a conduit between donors and small, grassroots organizations worldwide.
August 20, 2021
Student interview with Emily Goldfischer '92, founder and editor-in-chief of hertelier
July 20, 2021
SHA graduate Meli James '00 co-founded Mana Up to build up and support Hawaii's ecosystem of entrepreneurs, providing tools to scale globally.