Director's Welcome
Welcome to the Cornell Center for Innovative Hospitality Labor and Employment Relations, the definitive authority for information concerning labor and employment relations in the hospitality industry. To fulfill our mission of modernizing industry labor relations, our center is committed to accomplishing the following three main goals.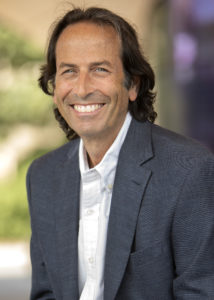 Modernizing labor relations: We work with employers, unions, government, and academics to identify the needs of the stakeholders and to develop strategies to satisfy those needs;
Providing scholarly research: We work with the center's members to continuously provide succinct explanations and expert comments on the latest and most important labor and employment issues affecting the hospitality industry; and
Educating students: Because we are focused on the future of the hospitality industry, we share education and knowledge, so that perhaps this generation of students can look forward to the day when labor and ownership are working in concert for the betterment of the industry as a whole.
On these pages, you will find member articles sorted by topic, as well as legal and academic research that will give you deeper insight and greater analysis of hospitality-related labor and employment relations issues. We invite you to participate in this forum.
On behalf of Cornell University, the Cornell Peter and Stephanie Nolan School of Hotel Administration, and the Center for Innovative Hospitality Labor and Employment Relations, I invite you to use the information we provide and to work with us to achieve our ultimate goal of a new era in hospitality industry labor and employment relations.
David Sherwyn
John and Melissa Ceriale Professor of Hospitality Human Resources
Academic Director of the Cornell Center for Innovative Hospitality Labor and Employment Relations
Stephen H. Weiss Presidential Fellow