Dean's Welcome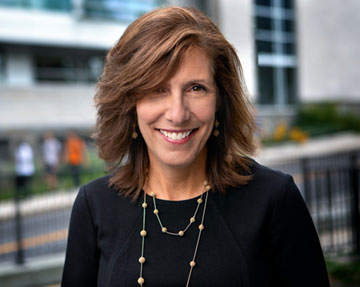 Welcome to Cornell's School of Hotel Administration!
Since its founding in 1922 as the first program of its kind in the United States, this school has led the world in teaching the business of hospitality, generating new knowledge for the hospitality industry, and forming lasting and meaningful relationships with alumni and other industry leaders. We now enjoy status as the premier school for hospitality education in the world, and we focus each day on ways to enhance and build on that status.
Our students are drawn to an education in hospitality by an exceptional drive to make other people's comfort, enjoyment, and happiness their business. They come to Cornell and SHA to take part in a deeply rewarding and truly remarkable educational experience, to tap into the most powerful and committed alumni network in the world, and to graduate ready to rise as leaders in their enterprises, industries, and local and global communities.
As a Hotelie and hospitality industry veteran myself, I am excited to be leading our beloved "hotel school" as a part of the Cornell SC Johnson College of Business. Our school stands to benefit in many ways as we collaborate in our teaching and research with our colleagues from the Dyson School of Applied Economics and Management and the Johnson Graduate School of Management. Our new college brings together the expertise of the third-largest business faculty in the nation, enabling new and broader programming for all three schools that will only enhance SHA's industry imprint, identity, and brand and create an even brighter and more impressive future for our students and alumni. We look forward to continuing to grow in prominence and industry impact through the many wonderful opportunities ahead.
Sincerely,
Kate Walsh, PhD
Dean and E. M. Statler Professor
School of Hotel Administration