Dean's Welcome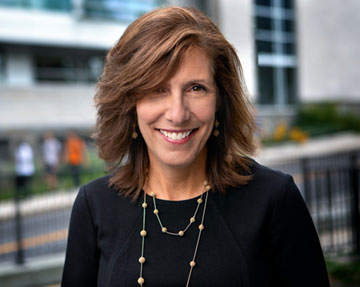 Welcome to the Cornell Peter and Stephanie Nolan School of Hotel Administration!
Since its founding in 1922 as the first school of its kind in the United States, The Nolan School has led the world in teaching the business of hospitality and creating pivotal new knowledge for our industry. With our storied and prominent history, and as the hub of the hospitality industry, we continue to enjoy status as the premier school for hospitality education in the world. Each day, our world-class faculty and dedicated alumni focus on ways to build upon our global reputation and enhance our school's exceptional value proposition.
Our students are drawn to an education in hospitality and real estate by their exceptional drive to make other people's positive experiences their business. They come to Cornell and The Nolan School to take part in a deeply rewarding and truly remarkable educational experience, one that taps into the honed expertise of our incredibly dedicated faculty, and the most powerful and supportive alumni network in the world. As members of a very close community, our students graduate ready to rise as the industry leaders of tomorrow.
As a Hotelie and hospitality industry veteran myself, I am so excited to be leading our beloved school, one that is a part of the Cornell SC Johnson College of Business. With our colleagues from the Dyson School of Applied Economics and Management and the Johnson Graduate School of Management, our college brings together the expertise of the third-largest business faculty in the nation, and exciting coursework and educational opportunities abound.
As we approach our 100th anniversary, there has never been a more exciting time to be a part of the Cornell Nolan School of Hotel Administration! We look forward to welcoming you to our Hotelie family, and as an aspiring leader and game-changer, opening up the world of possibilities for you.
In service,
Kate Walsh, PhD
Dean and E. M. Statler Professor
Cornell Peter and Stephanie Nolan School of Hotel Administration