Interview Rooms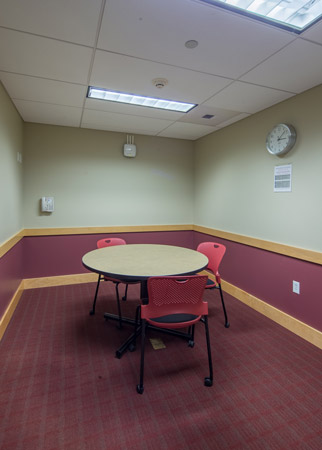 Statler Hall offers eight interview rooms: 192, 193, 194, 290, 292, 293, 294, and 390
Use: On-campus recruitment, phone interviews, small group study
Capacity: 6, seated
Cost: $50, half-day; $100, full day for events held during break times.
Availability: 2-hour reservation limits. Rooms may be booked for individual phone interviews or group study when not in use by campus recruiters.
Interested in reserving this space? During the academic year, it is available only to Cornell Peter and Stephanie Nolan School of Hotel Administration students or students taking Cornell Nolan School classes (except HADM 4300 – Introduction to Wines). Please read our policy statement and contact the service desk in the Nestlé Library, Marriott Student Learning Center in person or by calling 607.255.3673.