100th Anniversary Celebrations
Supporting the Hotelie Spirit
The evolution of our education over the past 100 years was only possible because of the people that make up our community. The next 100 years and beyond will be filled with more innovations and possibilities thanks to the time, spirit, and philanthropic gifts made by Hotelies and friends of the Cornell Peter and Stephanie Nolan School of Hotel Administration.
Your support and advocacy this centennial and long after ensures that future Hotelies will continue learning the science of business and the art of service at Cornell University for years to come.

Express Your Hotelie Pride
There is no better way to express your spirit and excitement for our centennial celebration than by showing off your Hotelie pride on social media or IRL! We invite you to engage with us on the Cornell Nolan School of Hotel Administration's Instagram and LinkedIn accounts and check out our 100th Anniversary Swag!
And remember, Hotelies—tag us in your Instagram Stories so we can share your pride with our whole community!
Show Off Your Virtual Spirit 
Hotelies from across the globe can participate in our centennial celebration with virtual spirit. Explore anniversary-inspired Zoom backgrounds, LinkedIn®  banners, Instagram Story templates, and more
GIFs
Download our collection of Nolan School GIFs to use in Slack, text messages, and PowerPoint, or search Instagram stickers for "cornellnolan" to display your Hotelie pride on your story.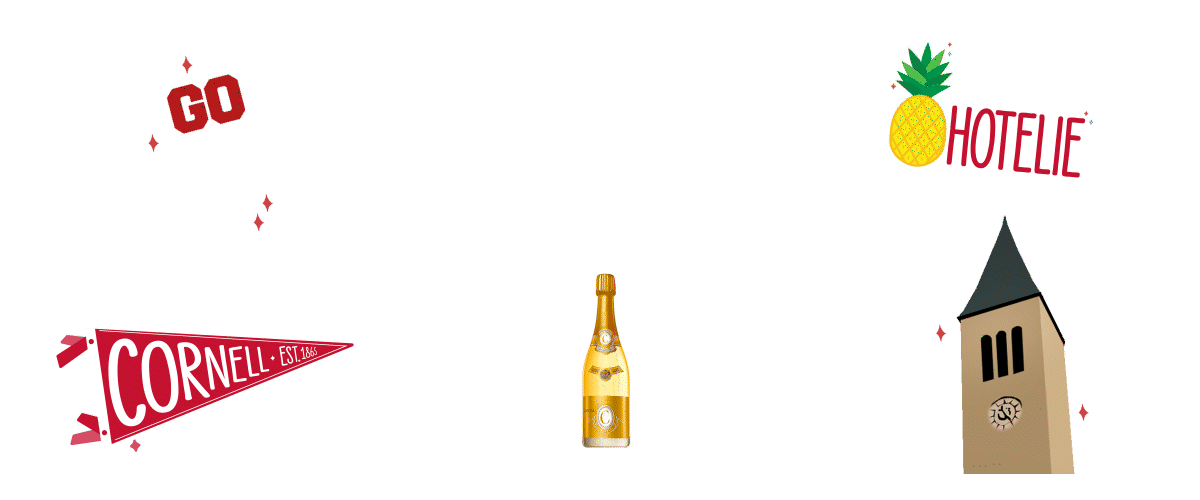 A Toast to Our Future
Our community—our devoted Hotelies—are united by their success and their passion for service and each other. While there are many ways to celebrate our centennial, you can choose to make a gift that will positively impact future generations of Hotelies.