Updates from the Director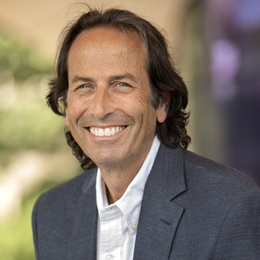 December 2021
As the semester winds down in Ithaca, our thoughts turn to the last year and the future. We at Cornell Center for Innovative Hospitality Labor & Employment Relations (CIHLER)*link are thrilled to have been able to hold our 15th Annual National HR in Hospitality Conference*link at the amazing Hotel Del Coronado Hotel*link in San Diego, CA. A special thanks to the people at the Del, especially the General Manager, Harold Rapoza, Jr; the folks at BRE Hotels, and Hilton Hotels and Resorts*link whose CFO, Kevin Jacobs, kicked off the conference. In Covid times, the agenda and its parts continued to move all summer and through the conference. Harold and his team kept it all under control – THANK YOU. Of course, we could not have held the conference without our amazing Advisory Board who presented on numerous panels and created an incredible leaning environment.  Special thanks to Bruce Tracey Gregg Gilman, Celeste Yeager, and Paul Wagner and who finally, the conference would never happen without our Conference Program Manager, Erica Heim – Erica THANKS!  We will be holding the 16th annual conference at the Loew's Miami Beach*link on June 14-16, 2022!
In addition, to the conference, CIHLER continues to stay on top of the labor and employment issues in hospitality.  We will be at ALIS Law*link in January, Georgetown Hospitality Summit*link in March and we will be holding several Roundtables this Spring. These Roundtables will not have a difficult time finding topics. We are dealing with a "new normal" because of Covid, vaccine mandates, new guest desires, expanding labor and employment laws, collective bargaining agreements expiring, and, of course, a labor shortage. With all of this going on, the lawyers, consultants, tech entrepreneurs, CHRO's and union leaders, chief labor relations officers who make up our Board have a lot of issues to discuss, learn, and innovate over. CIHLER looks forward to our many events set for the Spring and to seeing many of you as we get back on the road.
Previous Director's Updates
Below are previous director's messages from David Sherwyn, founding academic director of the Cornell Center for Innovative Hospitality Labor and Employment Relations.
As we move towards more vaccinations and hopefully fewer infections, hospitalizations, deaths, and an economic recovery, CIHLER is actively working to provide our members with a platform and our stakeholders with information. Over the last two months we have done two webinars: The Biden NLR – Bipartisan Perspectives and  Pre-Dispute Mandatory Arbitration – A Model for Settling Disputes in a Positive Manner or a Forced Denial of Employee Rights?, and also held the 9th Annual Labor Relations Roundtable. Now, we are gearing up for more webinars and roundtables and hopefully, in-person conferences. I will be speaking at the 7th Annual ALIS Law Conference on Monday July 26 at 8:35 a.m. and we are now open for registration for our major event of the year: The National HR in Hospitality Conference taking place September 21-23 at the historic Del Coronado Hotel in San Diego, CA. Keynote speakers will include Hilton Worldwide's CFO and president of global development Kevin Jacobs '94;  Gerry Fernandez, President and Founder of Multicultural Foodservice and Hospitality Alliance, presenters from leading brands, and owners, prominent law firms (both employee and management), and Unite Here. The conference will be filled with relevant information on the issues that have arisen, and will arise, as the hospitality business gets back on its feet. This newsletter highlights what we have done and what we are doing – we hope we are continuing to be a resource for the hospitality labor and employment relations community and we hope to see you at our events.
As we all continue to live in this COVID focused world, and wonder about the future of business and other travel, the world of labor and employment relations continues to evolve. One of President Biden's first actions was to remove Peter Robb, the General Counsel of the National Labor Relations Board (NLRB). We will discuss the effects of this decision on February 9th during a webinar with former NLRB Chair/Member, Wilma Liebman (Democrat); former NLRB Member, Harry Johnson (Republican); and Professor, and former ILR Dean, Harry Katz – I will moderate. While the agenda of the new General Counsel is unclear at this moment, we can guess a change in the general counsel and the make-up in the Board in August, could lead to changes in the law with regards to joint-employer, so-called micro-bargaining units, and a number of other issues that will affect the day to day operations of our industry.  On the other hand, the conservative Supreme Court could rule on card-check, which would significantly alter union organizing in the Industry.  We will keep abreast of the changes and, in webinars, roundtables, conferences, newsletters, and reports, CIHLER will be a source of information for the Industry.
The NLRB is not, of course, the only place where we will see changes: the Equal Employment Opportunity Commission (EEOC), Department of Labor (DOL), and the Occupational Safety and Health Administration (OSHA) will likely be active as they seek to implement the President's agenda. Because a change in the administration always alters the labor and employment landscape, we plan on a busy Spring semester with several webinars, roundtables, and the preparation for our signature event: the HR in Hospitality Conference, which will now be held on September 21st -23rd at the Del Coronado Hotel in San Diego, CA. Pushing the conference back to September will, we hope, allow us to gather together for the first time in well over a year and give us time to analyze the major issues that face our industry as we seek to return to, or create, a new normal. We hope you will all be able to make it to California this fall!
In addition to staying current with the changes in our field, we are also working on the proposal to create a CIHLER approved dispute resolution program. It is extremely difficult to get all the stakeholders on the same page, but we are guided by two truths: (1) the current system is extremely problematic; and (2) a thoughtful system based on what is best for employees, employers, and society is necessary. We will keep you informed as we navigate this controversial and vital component of our Industry.  We look forward to seeing you online until we see you in person at the Del in the Fall!
Greetings from Ithaca, NY! Despite the passing of time, the leaves changing and falling, there does not seem to be a clear end to the pandemic. Obviously, our industry has been hit harder than any other and the world of employment and labor relations has never been more relevant and uncertain. Since last March, we have experienced lay-offs, furloughs, closures, new laws, new regulations, new guest demands, new employee concerns, new owner/operator disputes, and drastic decreases in revenue.
We at CIHLER continue to try to be a resource for our members and the industry. In the last nine months we have done eight webinars, and have two more scheduled this month. We are also planning four Virtual Roundtables to allow our members to interact with each other and provide guidance to those facing new challenges.
The roundtables topics are:
Management Labor and Employment Law
Plaintiffs' Side Employment Law
Human Resource Management
An Open Roundtable for all our members, students, and the public to discuss the effect of the election on labor and employment law
In addition, CIHLER was featured in Georgetown Law's Virtual 2020 Hotel and Lodging Legal Summit on October 22nd in a session, called Labor and Employment Challenges Raised by the Pandemic, featuring CIHLER members: Mike Lebowich, Jamie Novikoff, Paul Wagner, and Celeste Yeager. Last, our members continue to produce significant guidance for employers – please see our webpage for more.
Our 15th Annual HR in Hospitality Conference is still a go. We are planning on April 26-28th at the Del Coronado Resort in San Diego. While we cannot guarantee that we will not have to move to a virtual event, we believe that a Center serving the hospitality industry needs to be ready to return to, or create a new, normal when it comes to live conferences and we hope to see you all in April!
The pandemic has changed and disrupted all of our lives – we hope that CIHLER has been, and will continue to be, a place for the industry to share information and learn from each other.  I look forward to seeing look forward to seeing you, in person, soon!
As the strangest semester of my 26 years as a faculty member winds down, and the strangest time of our lives continues, we wanted to provide you an update on where CIHLER is and where we are going.  As you are aware, we sadly had to cancel our signature event, HR in Hospitality.   We also had to put our extensive Roundtable schedule on hold. We are however, optimists, and believe that we will be able to hold the 15th Annual HR in Hospitality in April 2021 at the Del Coronado in San Diego, CA, followed by the 16th Annual HR in Hospitality at the Loews Miami Beach Hotel, Florida in April 2022.
In the meantime, we look forward to seeing you at upcoming virtual events. These include the Georgetown Hospitality Law Summit, ALIS Law, Roundtables, and webinars. In collaborations with eCornell and CIHLER members we have produced four webinars on the labor and employment issues associated with the pandemic, and we have several more planned. We are also working on a number of research projects, some related to Covid-19 and some not, and we continue to alert our newsletter and website readers to the impressive and consistent supply of information (be it written or webinar) from our members
As time moves on, there will be new issues regarding "reopening" in guest demands, employee protections, union organizing/negotiations, and government regulation.  CIHLER will continue to be a resource on these using the channels of communication available at the time. For now, stay safe and please reach out to us if we can provide any information or refer you to one of our members who can provide advice and best practices as our world moves at an extraordinary speed.
If you are interested in any of our activities, please contact Erica Heim or me.
As spring approaches here in Ithaca, CIHLER is in full swing with full schedule of roundtables and conferences.  In February, we hosted our 8th Annual Traditional Labor Law Roundtable at the Boca Beach Club where representatives from the industries' most important employers discussed the present state of labor law (the Trump NLRB is in full wing with nee rulings and indicatives).  In April, we are hosting our 14th Annual HR in Hospitality Conference at the Loew's Miami Beach Hotel (and second time we are fully in charge). With Jonathon Tisch delivering the keynote, Alan Momeyer accepting our Lifetime Achievement Award, and CIHLER board members Jake Basham, Nigel Beck, Gretta Brooks, Anthony Campanelli, Michael D'Angelo, Gregg Gilman '85(ILR), Michael Gray, Keith Grossman, Barry Hartstein '73 (ILR), Harry Johnson III, Dana Kravetz, Andrada Paraschiv, Carolyn Richmond '91 (ILR), Steve Rimmer, David Ritter '80 (ILR), Ruth Seroussi '92 (ILR), Christian White, Douglas H. Wigdor, and Celeste Yeager speaking, and an agenda featuring even more roundtables and workshops, we are preparing for our most interactive and attendee learning conference ever.  We hope you will attend.
After the conference, we are in full roundtable mode with events in Chicago, NYC, and LA all scheduled and there could be more.  Finally, we are working closely with our ILR colleagues to develop and hopefully have implemented a dispute resolution program that will make employee litigation more accessible and just.  Our members are working with us to create a system that could change the landscape of employment law.  We will keep you posted as we try to make this change a reality.
If you are interested in any of our activities, please contact Erica Heim or me.
As we begin the new semester, it's time to look back at the fall and look forward to the spring. This fall, we hosted five roundtables. Our September Ithaca roundtable, once again, featured concurrent labor and management sessions in the morning and a combined session in the afternoon. I also had the pleasure of moderating a panel with CIHLER members Michael D'Angelo, Hyatt; Jessica Kastin '98 (ILR), Jones Day; and Paul Wagner, Stokes Wagner, on labor law at Georgetown Law's 2019 Hotel and Lodging Legal Summit.
The mission of CIHLER—to improve and modernize employment relations in hospitality—can only occur if all sides are represented. Now that CIHLER is a center (formerly an institute) and has taken on a full partnership with Cornell's ILR School, we are able to draw on expertise from the management and employee side. Thank you, associate director Rick Hurd and Scheinman Institute director Harry Katz who, along with Marty Scheinman, have created partnerships with CIHLER allowing us to leverage our resources and contacts to bring about real change. To that end, in November, CIHLER members on the employee and employer side met in New York City to begin the process of addressing the controversy over alternative dispute resolution. CIHLER is working with numerous stakeholders to create a protocol and process that is accessible and just. Stay tuned as we continue to work on this important topic.
We look forward to a busy spring with roundtables in Boca Raton, Chicago, Los Angeles, and San Francisco. Of course, our major event for the spring of 2020 is the 14th annual HR in Hospitality Conference at the Loews Miami Beach Hotel. We are thrilled to have another amazing lineup of industry and academic experts to address the most important issues affecting our industry and field. If you are interested in sponsoring the conference, please contact Erica Heim or me.
As we begin the new semester and year, I need to take the time to thank two people: Erica Heim and John Ceriale. Without Erica, CIHLER's day-to-day operations would cease to exist. Thank you, Erica. And without John, CIHLER would never have started, could never have been financially viable, and most importantly, would never be lucky enough to have leaders from the employer and union sides of the aisle because, frankly, John's energy and intellectual curiosity is infectious and draws people to our center. Thank you, John! I look forward to seeing everyone in Miami.
As the semester hits full swing, we at CIHLER are excited about all of our upcoming events.  First, our 14th Annual HR in Hospitality Conference is all set for April 27-29 at the Loew's Miami Beach.  We are thrilled about this year's agenda – more interactive sessions, new perspectives, and panels focusing on the most relevant and hottest topics.  The web site is now live and we encourage you to sign up for the early registration!
In addition to our conference, we just held our 18th Annual Labor and Employment Law Roundtable in Ithaca.  Like last year, this year's Roundtable featured concurrent management and employee representative roundtables in the morning and a combined roundtable in the afternoon.  We are proud to be the place where employers, management lawyers, unions, and plaintiffs' lawyers can discuss the issues that affect the workplace, exchange ideas, find perspectives they agree upon, and respectfully disagree.  This was the goal of the Center when we first designed it almost 7 years ago.  A big thanks to John Ceriale from Prospect Hotel Advisors whose vision and patronage are the heart and soul of CIHLER.
As we move into the fall, we look forward to regional roundtables in Nashville and Miami with partners, Littler and Ackerman. In addition, we plan on hosting a special Roundtable on arbitration of employment disputes.  Our goal of the event is to bring together experts from the management, union, government, and plaintiff's perspective to answer the question that has caused great debate over the last three decades: how should employment disputes be resolved. In addition to a roundtable discussion, this event will feature papers by leading scholars and practioners with the simple mantra: create the system that has the best chance for bringing justice for all parties.  We will publish these papers on our web site and hope that all stakeholders will take note.
As always, we thank our members, our colleagues, and all those who continue to make CIHLER a relevant voice in hospitality labor and employment relations.
If you interested in joining CIHLER or getting involved, please contact Erica Heim or me.
As the rain finally stops (maybe) here in Ithaca, we want to reach out to all our members and newsletter followers to update you on CIHLER and thank you for your continued support. As most folks know, this year our Center took over the 13th Annual HR in Hospitality Conference from LRP Publications. CIHLER had been in charge of the content since the Conference began, but last year LRP owner and CIHLER Board member, Ken Kahn, graciously gave us the entire conference with, to quote a phrase, all the rights and responsibilities. Thank you Ken! With the incredible generosity and tireless of work of our patron, John Ceriale, and the Cosmopolitan Hotel in Las Vegas, our conference featured 550 registered attendees, 71 speakers, and 40 exhibitors. We had an amazing time working with Industry leaders and creating a forum for the exchange of ideas that dominate our field and our industry! The conference could not have been a success (or even possible) without the tireless work of Hotel School Professor Bruce Tracey and our Program Manager Erica Heim. I don't think Erica slept from January through April. The conference and the Center are jointly operated by Cornell's Hotel and ILR Schools. It's a good thing that we are now a Center because we could have never run the conference without the amazing work of ILR professors Harry Katz and Rick Hurd, who is CIHLER's associated director. Thanks Bruce, Erica, Harry and Rick! Of course, now that the congratulations are over, we need to look forward and are already well into the planning stages of next year's conference April 27-30th at the Loew's Miami Beach!
As we move forward, we are excited that our ILR colleagues are working on creating our new Employee Representative Board. We hope to have a strong mix of union leaders, plaintiffs' employment lawyers and other employee side representatives by the end of the year. If you are interested in learning more about this Board, please contact Rick Hurd (RWH8@cornell.edu). Our Management Board continues to grow and we now have 39 members who provide intellect, guidance, thought leadership, and, of course, funding. We are thankful for their continued support and look forward to continued growth. If you are interested in this Board, please contact me (dss18@cornell.edu).
As the summer approaches, we have a full slate of activities. This summer we will be holding Roundtables in Los Angeles, Nashville, and Washington D.C. In the fall we have Roundtables scheduled in Ithaca, Miami, and NYC. The NYC Roundtable will be dedicated to arbitration of employment disputes and will have leading scholars on both sides of the issue debating this important issue.
Speaking of important issues, the changing labor and employment environment continues to dominate industry concerns. From last year's strikes, to joint employer issues, expanding discrimination laws, changes in overtime laws, tipping regulations, immigration, the tight labor market, technology, Me Too, predictive scheduling, and other state and local laws… industry leaders are navigating the employment environment and employee representatives are ensuring that employees are being treated fairly in the ever changing landscape. As the changes occur, we at CIHLER are working with all stakeholders to modernize and improve the industry's employment relations landscape. We look forward to continuing our role in these interesting times.
As the semester in Ithaca winds down, CIHLER, like the Ithaca winter, continues to make its presence felt.
First, we are now officially a center and have a new name: the Cornell Center for Innovative Hospitality Labor and Employment Relations (CIHLER). Being a center means that Cornell's ILR School is now an official and equal partner!
CIHLER's spring began with an April 26 panel in Washington, D.C., where we were discussing sexual harassment in the hospitality industry—whether there has been an uptick in cases and how employers are preventing, investigating, and litigating harassment. We also discussed the tax codes' provision that prevents employers from deducting, as business expenses, legal fees and settlements if there is a non-disclosure agreement, and the proposals to prevent harassment cases from being part of arbitration agreements. The panel agreed that, while well-meaning, these legal changes will have a negative effect on employees and will reduce complaints.
On May 11, CIHLER and the Center for Real Estate and Finance (CREF) hosted the 2nd Owners and Operators Roundtable, presenting two focused forums for discussion to engage both owners and operators. The first session, titled "Hotel Investment," explored topical issues in asset management, capital market trends, and the impact of the new economy on hotel ownership. The second session, titled "Labor Issues Facing the Hospitality Industry," brought together owners and operators to discuss the cutting-edge labor issues that affect hotel operators who manage the workforce and owners who pay the costs including that of litigation.
Specifically, we covered union/management relations, preventing and litigating sexual harassment and wage and hour claims, and alternative dispute resolution.
As the spring turns to summer, we've hosted our 5th annual Chicago Roundtable on May 21 and will also be hosting roundtables in San Francisco June 25 and Los Angeles June 29. As summer turns to fall, we will be hosting our first Florida Roundtable on October 5 and our 17th annual Labor and Employment Law Roundtable on October 15. As for conferences, CIHLER will be represented at NYU's 71st annual Conference on Labor on June 8, The Lodging Conference September 24-27 and Georgetown Law's Hotel and Lodging Legal Summit October 25-26.
From a substantive standpoint, sexual harassment is, of course, a huge topic for CIHLER, and we have a number of research projects in the works. In addition, we are waiting for the Supreme Court to rule on class-action waivers in employment agreements, and there are union contract negotiations going on all over the country.
On the HR side of the center, the evolution of work is a topic that has scholars and business leaders trying to predict the future, and CIHLER is a part of this discussion. From March 25 to 27, we will be leading the 12th annual HR in Hospitality Conference at the Cosmopolitan in Las Vegas. LRP Publications ran this conference with CIHLER for the last 11 years. LRP has graciously given the conference to CIHLER, and now we are busy planning the content and every other aspect of the event. We hope to see many of you in Vegas next March.
If you interested in joining CIHLER or getting involved, please contact Erica Heim or me.
With the annual HR in Hospitality Conference on the horizon, it is a good time to look at the labor and employment landscape.
Sexual harassment has gone from one of several discrimination issues to what could be the most important social issue of the year and, maybe, the decade. Employers are more concerned than ever about eliminating sexual harassment. In addition, employers need to know how to react to claims of harassment: investigation, treatment of the accuser and the accused, and the legal standards under which allegations are judged. CIHLER has always been at the forefront of the sexual harassment issue—through research, conferences, roundtables, and other interactions, CIHLER has been a resource for employers, HR professionals, lawyers, and employees.
This year, sexual harassment has been a topic at each of our roundtables and at our presentations at ALIS Law, and of course, it will be a huge topic at HR in Hospitality. In addition, we will have a panel discussion on harassment on April 26 in Washington, D.C. We will follow that up with 2018 roundtables in Washington, D.C., LA, San Francisco, and Ithaca.
At the same time, on the labor side, 2018 is a year in which contracts are up in numerous major cities. CIHLER will be monitoring the negotiations, the process, and the results. We look forward to publishing a report analyzing these negotiations.
We are thrilled to welcome four new members in calendar year 2018. We now have 34 members—all from the employer side. This will soon change.
The biggest news for CIHLER is that the ILR School is now a partner with the School of Hotel Administration. On one level, this is not a major change, as ILR faculty members such as associate director Rick Hurd, Professor Harry Katz, and Professor Rachel Aleks have been strong contributors to CIHLER, and a number of our board members—including me—are ILR graduates.
On the other hand, besides Unite Here, no union, employee advocate organization, or employee/union-side law firm has joined CIHLER. We hope to change that! CIHLER is in the process of developing an employee advocate board. We are looking for international and local unions, law firms, and other organizations to join our new board, and hope that soon, our employee board rivals our employer board. To facilitate that, our October Ithaca roundtable will feature concurrent employer law, HR, and employee advocate sessions, and then one final combined session at the end of the day.
The goal of CIHLER has always been to improve employment relations in the hospitality industry. Having ILR as a partner and an employee advocate board is a major step in achieving that goal.
The last several months have been a waiting game for those who follow labor and employment relations.  Now, however, things are heating up.  The President has named two new nominees for the NLRB and CIHLER is pleased that one of the nominees, Bill Emanuel, is a partner at Littler, Mendelson, a firm that is not only a member of CIHLER, but is home to three of our most active participants: Zev Eigen, Barry Hartstein, and Celeste Yeager. In addition, the President has named a new Chair of the EEOC.
A new EEOC chair is interesting as CIHLER is currently engaged in a major project with regard to comparing the EEOC/Litigation process to Arbitration.  Along, with colleagues, Sam Estreicher from NYU Law School and Michael Heise from Cornell Law School, we are analyzing the results of all cases where the employee either filed for arbitration or received a right to sue letter. Thus, instead of comparing the fewer than 2% of cases that actually go to verdict and the fewer than 15% of AAA cases that go to award, we seek to compare the 98%/85% of cases that are resolved in another way. This is a project that will take a massive amount of time, but should be the definitive study on this issue.
In addition, Harry Katz (ILR), Steward Schwab (Cornell Law School), and I are advocating a proposal where administrative agencies will defer cases to employer promulgated arbitration polices that meet a Cornell standard of fairness. The basis for this proposal can be found in our most recent article: Deferring For Justice: How Administrative Agencies Can Solve the Employment Dispute Quagmire By Endorsing AN Improved Arbitration System 26 Cornell Journal of Law and Public Policy #2 pages 217-273.  Under our proposal, administrative agencies would defer to arbitration only if: (1) the policy satisfied a defined fairness standard; and (2) the Agency did not want to pursue the case on its own. Employees would therefore be guaranteed a fair system, Agencies could be assured that if a case needed to be in the public domain the Agency could have the opportunity to bring the case itself, and employers would no longer have to undergo the time, expense, and uncertainty of motions to compel.  We believe that CIHLER, can, by working with government, employers, and unions create a system that truly benefits all stakeholders.  In the coming months we will update you as to our progress and we look forward to any and all comments and help from our members.
Lastly, and probably most importantly, I am thrilled to announce that after 4 years CIHLER will move from being an Institute to a Center with the ILR School as a full partner. Of course, from the beginning ILR has been an active participant in CIHLER, former dean Harry Katz was a major force in developing the Institute and, current dean, Kevin Hallock, has continued that momentum. In addition, ILR faculty Rick Hurd and Rachel Aleks have been intimately involved. Finally, ILR alumni are a major part of CIHLER: (Gregg Gilman, Barry Hartstein, Ken Kahn, Michael Lebowich, Harold Morgan, Carolyn Richmond, David Ritter, Ruth Seroussi).
In the next few months we will be working on transitioning (a name change is likely as we are now a Center not an Institute). In the meantime, I want to thank all of our members, deans Kevin Hallock and Kate Walsh (SHA) as well as Harry and of course, out benefactors: John Ceriale and Ken Kahn for making this idea a reality.
Last October I moderated a panel at the Georgetown Hospitality Law Summit with board members Harry Johnson, Christian White, and Denise Keyser. As we discussed joint employer and other labor issues, the consensus in the room was clear: in two weeks or so Hillary Clinton would be elected president and the labor and employment policies of the Obama Administration would continue. Wow, we were wrong!
As I sit here preparing for ALIS Law, Cornell's HR and Hospitality Conference, and CIHLER's five upcoming Roundtables, I, like everyone else, am wondering what the new administration's policies will be. Specifically, what is the future of:
The overtime law that was stayed by a district court in Texas (will the government not appeal?);
The joint employer before the NLRB  (will there be two new Board members who will overturn the BFI holding?);
The numerous NLRB holdings and rules over the last several years, including quick elections, micro-units, persuader rules, social media policies, privacy policies, sit-ins, and use of computers;
The practice of employers and employees agreeing to card-check neutrality;
The EEOC's focus on systemic, transgender, sexual orientation, and religious discrimination;
The EEOC's focus on litigation;
The Department of Labor's focus on joint employers, contractors, and overtime eligibility;
The class action waiver in arbitration agreements; and
The viability of pre-dispute arbitration agreements.
Of course, a new administration's policies should not affect cases that are currently in the court system brought by private lawyers. Conversely, the administrative agencies' new leadership, the two new NLRB members, and one and maybe more new Supreme Court Justices could seriously alter the labor and employment law landscape. What is perplexing, however, is how our world was changed. As any casual observer knows, President Trump is not a traditional Republican nor are many of his supporters. Will the new president continue traditional Republican labor and employment policies or will his administration create a new paradigm?
CIHLER will be monitoring, and hopefully providing a leading voice to, the new world of labor and employment relations. In February we will host our 5th Annual Traditional Labor Relations Roundtable; in April we host a Roundtable on Trump's first 93 days; and we will host regional roundtables in LA on January 25, and then Chicago in May, NYC in June, and LA in July. Additionally, we will work the AH&LA on numerous policies to help the industry, and we hope to work with the employers, employee advocates, and government agencies to create an arbitration system that will create a fair, efficient mechanism to resolve employment disputes.
We live in interesting times and CIHLER, because of its members and supporters, will be at the forefront.
As I write this, we have just concluded our 15th annual Labor and Employment Law Roundtable. We'll summarize the discussion for you in the coming weeks, because the topics are critical to the hospitality and service industries. We examined (1) arbitration after the 7th Circuit disallowed the class action waiver policy promulgated by Epic Systems; (2) the latest joint-employer theory in wage and hour class actions; (3) EEOC's enforcement regarding religion, sexual orientation, and transgender issues; (4) and the Seattle statute that raised the city's minimum wage to $15.00, as well as creating several other regulations.
The roundtable idea was born in spring 2001, when I sat at NYU's 63rd annual conference on labor and employment with Michael Yelnosky, who is now dean of Roger Williams Law School. Michael and I are research fellows at NYU and have been active participants in the conference. On this day, two of NAFTA's main players were debating the merits of the agreement. As we all do when on panels, the presenters fell into the "wonk" trap and the presentations quickly lost their luster. Then a question came: one presenter answered, the other disagreed, and the energy in the room went through the roof. We all wanted to hear more, but within minutes we ran out of time. I turned to Michael and said I would have a conference where we would do 5 minutes of presentations and 55 minutes of discussing, arguing, fighting. Michael said: "I'll be there." Thus, in spring 2002, the Cornell School of Hotel Administration held its first Labor and Employment Law Roundtable. Michael Yelnosky was there, as he promised.
That first roundtable was produced on a shoe-string budget. We invited our friends from private practice law firms to sponsor, took over a classroom, and created a format that we thought would be interesting, provocative, and educational – it was. Our friends from Davis & Gilbert; Fox, Rothschild; Jones, Day; Littler; Proskauer, Taylor English; Hilton; Marriott; Starwood; McDonald's; and Loews all came. In addition, professors and soon to be Cornell deans Harry Katz and Stewart Schwab spent the day with us, as did NYU's Sam Estreicher and George Washington Law School's Mike Selmi. It was a great day and great event, but we had no idea what we had started.
The roundtable concept caught fire, and soon the Center for Hospitality Research, expanded the format to other academic disciplines. They became a driving force that helped the CHR to go from 13 to 34 members in three years. Deans Katz and Schwab soon agreed to have ILR and Cornell Law School become sponsors and an idea became a yearly event. In 2013 CIHLER was launched in large part on the strength of industry support for the roundtables. In 2014-2015, we held ten roundtables.
With 15th annual Labor and Employment Law Roundtable now in the books, I want to thank all the "regulars" who have trekked to Ithaca to discuss the latest cutting edge issues facing our field and our industry, have added their expertise to the Cornell community, have supported us by joining our institute, and have provided advice, guidance, and jobs for our students. I hope our participants believed that this was another excellent roundtable, and I hope to be writing similar statements as we celebrate our 20th, 25th, and 30th annual!
The old adage: "may you live in interesting times" certainly applies to labor and employment relations in the hospitality industry. As the McDonald's joint-employer trial continues, the Department of Labor has enacted a new standard for the minimum amount of money employees must earn to be exempt from overtime; labor and employee attorneys and their clients grapple with the new persuader rules; cities such as Seattle are seeking to enact legislation that would require, by law, hospitality employers to operate under a set of employment rules that far exceed any type of legislation that any of our Advisory Board members have ever seen; and union elections in the industry are on the rise as the "quickie elections" become the norm.
CIHLER is working to ensure that our members and the industry we serve are able to exchange information and work on solutions that will benefit the entire industry. In the next several months we will hold a number of Roundtables on the topics above, work with relevant stakeholders to develop legislative models that make sense for employees and employers, analyze the work of the relevant administrative agencies, and produce research that will shed light on this most interesting of times. We are also attempting to develop an improved method for dispute resolution. Last, I would be remiss if I did not mention that on October 17 we will concurrently be hosting our 2nd Annual HR Roundtable and our 15th Annual Labor and Employment Law Roundtable. We hope that our regular participants come back, as well as our more infrequent guests. For the first time we are holding two Roundtables on the same day (with shared breaks, meals, and a session), and we are celebrating 15 years of debating the latest in labor and employment law!
Focusing on Momentous Changes
Well, despite the fact that the snow never really came to Ithaca this winter (though there is still time), the calendar says it's spring, and thus, CIHLER is gearing up for our "busy" season. Next week, faculty members Bruce Tracey, Paul Wagner, Rachel Aleks, Rick Hurd, and ILR Dean Kevin Hallock will head to Scottsdale, Arizona, for the 10th annual HR in Hospitality Conference and Exposition. This conference has become "the place" for hospitality HR professionals to learn from leaders in the field and each other through a number of different types of sessions and learning experiences. It is our pleasure to work with LRP to gather with colleagues each spring and discuss the industry's most important issues. Our members will be well represented. Attendees can look for (in order of appearance) Ilene Berman, Barry Hartstein, Celeste Yeager, Carolyn Richmond, Jeff Ruzal, Laura FitzRandolph, Michael Lebowich, David Rothfeld, Gregg Gilman, Michael Gray, Alan Momeyer, Debbie Brown, Danielle Hawkins, and Kara Maciel.
After Scottsdale, we will be back in Ithaca for Roundtables dedicated to the joint employer doctrine and traditional labor relations. In May we will have a regional roundtable in Chicago to be followed by regional roundtables in Dallas and NYC.
Labor and employment relations issues continue to be at the forefront of the hospitality industry. The joint employer hearings and debates at the national level could fundamentally change the employment model in the industry. In addition, our members are gearing up for the next round of union negotiations, changes in the exempt versus non-exempt standards, the DOL's new definition of independent contractor, the EEOC's position that the definition of "sex" includes orientation and transgender, and the EEOC's attempt to expand the obligations to accommodate religion. Our roundtables, research papers, and conference sessions provide room to debate the standards and seek guidance on how to comply. Our faculty and members are at the forefront of all these issues, and we thank them and you for continued support.
Labor and employment relations issues are disrupting the hospitality industry. Depending on your perspective, the recent National Labor Relations Board Browning Ferris Industries (BFI) decision either alters or simply reinstates the definition of "employer" in regard to employees employed by one entity and leased to another. Regardless of which side you are on, the new decision will result in "putative" employers being more likely to be the "employer" of leased employees. The next NLRB decision on that topic will focus on franchisors' and franchisees' employees. Some argue that BFI and the future franchise decisions, regardless of the outcome, will fundamentally change business models and will soon apply to Fair Labor Standards cases and Equal Employment Opportunity cases. Others contend that the potential effects are overstated and there will be no real change. Everyone agrees, however, that these cases need to be monitored, the effects analyzed, and there needs to be dialogue and research. With research soon to be released, other projects underway, and a major roundtable scheduled for April, CIHLER aims to be the intellectual home of this debate.
As is to be expected, CIHLER will be busy with research, conferences, and roundtables next year. We will have a major presence at ALIS Law in Los Angeles in January, our members will dominate the program at the 10th Annual HR in Hospitality Conference in Scottsdale in March, and will be hosting roundtables in Boca Raton, Ithaca, LA, Dallas, Chicago, and NYC. Our members continue to provide us with updates on the latest issues which can be found on our web site and support us on our projects. We also look forward to publishing at least two student papers this spring.
I would be remiss if I did not take a moment to acknowledge the retirement of one of our founding members, greatest contributors and, most importantly, our best of friends – Alan Momeyer. Alan will be retiring from Loews Corporation in the next few months. There is not sufficient room here to provide even a sampling of Alan's accomplishments and the accolades he has received. Suffice to say that in the last 35 years no person has done more for human resources in hospitality than Alan. The good news is that when he is not traveling to exotic locations or doing other fun and interesting things, Alan will continue to work with us as CIHLER. As long as I am director, Alan will always have a seat at every and any CIHLER table. Congratulations, Alan!
It's been a busy and gratifying semester for CIHLER. First, in February we held our third annual in-house Labor Relations Roundtable. After our 9th annual (and largest ever) HR in Hospitality Conference in March, we held our first Union-Management Roundtable in April in Ithaca. We followed that in May with a Human Resources Roundtable led by Prof. Bruce Tracey in Ithaca and then held our first Regional Roundtable in Chicago. The future looks even busier. We have 9 roundtables scheduled for 2015-16. In addition, CIHLER will have a large presence at the Georgetown Law School Hospitality Law Summit in Washington, D.C., in November, at the ALIS Law conference in L.A. in January, and, of course, the 10th annual HR in Hospitality Conference in Scottsdale in March. In addition, CIHLER will be releasing several Institute reports and is sponsoring major research projects: one on the joint-employer doctrine in franchising, and another to develop a "model union" contract, as an outcome of the Union-Management Roundtable. None of these activities could be possible without our board members who provide guidance, support, and, most important, expertise, in this rapidly evolving field.
As CIHLER finished its first 18 months of operations, we are happy to report a number of accomplishments. First, we now have 23 partners who are providing leadership, guidance, and content in the form of updates on cutting edge issues. As described more fully in this newsletter, since last March we have held our annual HR in Hospitality Conference in April in Las Vegas, a webinar with our partner Kara Maciel in June, and the 13th Annual Labor & Employment Roundtable in September. Also, in September, our partners Ilene Berman and Gregg Gilman, along with faculty members Paul Wagner, and myself, presented at Practicing Law Institute Continuing Legal Education program in NYC. In November, our partner Mike Lebowich and I presented at the Georgetown Law School Hospitality Law Summit.
Our Board meetings in November produced great ideas for the future. In the New Year we will be hosting two new Roundtables: (1) an owners and operators Roundtable; and (2) our first union-management Roundtable. These Roundtables are in addition to our 3rd Annual Labor Relations Roundtable in Boca Raton in February, our HR Roundtable in Ithaca in April, and the 14th Annual Labor & Employment Law Roundtable in Ithaca in October. Also, our partner Greg Smith, Paul Wagner, and I will be presenting at the first annual ALIS Law conference in LA, California, on January 27. In addition, we are planning a series of regional Roundtables throughout the year, a number of webinars, and are in the processing of creating a mechanism for partner communications on the topics affecting hospitality labor and employment relations.
Student involvement continues to grow. Last year Karim Lakhani did an honors thesis comparing union versus non-union hotels, 7 students traveled to Las Vegas for our conference, and 30 students traveled to NYC to witness an arbitration. In September, more than 150 students attended our Roundtable.
As we approach the New Year, there is no shortage of issues affecting our industry. We will all watch the evolution of the joint employer doctrine in the franchise setting with regard to the National Labor Relations Board, the EEOC, and the Department of Labor. In addition, the NLRB has recently changed the law with regard to use of employer's computers, timing of union elections, and deferral of cases to arbitration. At the same time, minimum wage laws are being enacted in cities throughout the country and there is litigation surrounding these changes. CIHLER and its partners will continue to work with each other to support, contest, and analyze the changing labor and employment landscape as we work toward our ultimate goal of helping to modernize the Industry.