CIHLER: 9th Annual Labor Relations Roundtable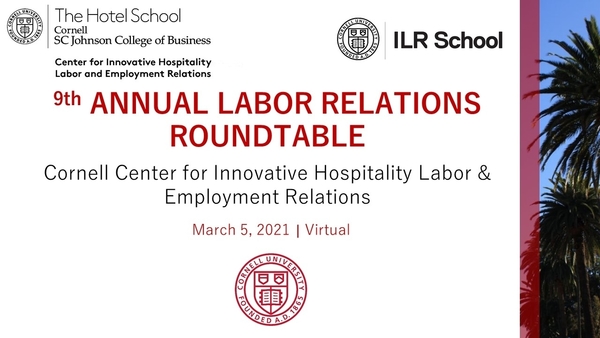 This year will be the 9th offering of the Labor Relations Roundtable, presented by Cornell Center for Innovative Hospitality Labor and Employment Relations (CIHLER). Historically held in Boca Raton, FL, this year's roundtable will be a virtual event. This roundtable presents a forum for industry and academe to address current issues facing the industry. Hosted by roundtable chair and director, David Sherwyn.
Discussion Topics will be added soon.
Speakers will include Dave Sherwyn, ILR '86, JD '89, John & Melissa Ceriale Professor of Hospitality Human Resources & Professor of Law
Admission by Invitation Only
Related Events