Members In The News
Lodging Demand for Urban Hotels in Major Metropolitan Markets
by Linda Canina, Ph.D., and Steven Carvell, Ph.D
Hotel demand in large urban markets does respond to changes in income, but that demand is relatively inelastic, according to an analysis of 22 top metropolitan areas in the United States. The analysis, made possible through Smith Travel Research, examined room-night demand for 480 individual hotels from 1989 through 2000 and compared that demand to a set of economic measures, including gross domestic product (GDP) and the consumer-confidence index (CCI). Rather than examine aggregate demand against GDP, for instance, the study took the unusual approach of examining the effects of income on each hotel's demand and then aggregated the individual results. The analysis found that every 1-percent increase in GDP was associated with a .44-percent increase in demand at the urban hotels in the 22 large markets showing that hotel rooms demand is relatively income inelastic.
The study further examined income effects using a novel approach by separating GDP into personal income and business income. This additional analysis confirmed the income inelasticity of hotel demand but also found that personal income changes have twice as great an effect on hotel demand than do changes in business income. Furthermore, the combined elasticity coefficients for personal income and business income approximate the coefficient for GDP.
The analysis of the effect of consumer confidence provided the first known connection between consumers' future expectations for income. While the effect is relatively small, it is significant with a .03-percent change in hotel demand for every 1-point change in the CCI.
The study also examined price-related elasticity, examining changes in demand both when a hotel changes its own price (ADR) and the substitution effect that occurs competitors' prices change (market ADR, or MADR). Separating the study sample according to STR's market segments also yielded further insights about the income elasticity of demand for different hotel price points.
By Gary M. Thompson
Using a computer simulation, one can determine what the optimum table arrangement would be for restaurants of various sizes that accept walk-in customers only and take no reservations.
At issue is whether the restaurateur can gain more revenue when its tables are dedicated to seating parties of specific sizes (for example, parties of one and two people would be served at 2-tops, while parties of one to four people would be served at 4-tops) or whether the restaurant should use tables that can be combined as needed according to party size. The simulation predicted that combinable tables would prove most useful in a small restaurant with a small average party size. In that situation, combining tables increased revenue per available seat hour by about 2 percent compared to having only dedicated tables.
In a large restaurant or any restaurant with a high average party size, the simulation found that dedicated tables were superior to combinable tables. A loss in productivity occurs when some number of tables are held out of service until adjacent tables become available (so that the tables can be combined to seat a large party).
The simulation found that the most efficient approach is for a restaurant's table-size mix to match its customer party-size mix, since doing so increases the restaurant's effective customer-service capacity. However, that customer mix cannot always be known before a restaurant is constructed, and that mix might change during different day parts. Moreover, the simulation makes certain assumptions that may need further examination, and it does not take into account such aesthetic factors as customers' reactions to a particular restaurant layout.
by Cathy Enz, Ph.D.
The chief concern for food-service managers remains human resources, a set of problems that embraces many facets. Also high on managers' list of concerns is government regulation. Those are the major findings of a study of 448 restaurant operators, senior managers, and owners completed by the Center for Hospitality Research in conjunction with the National Restaurant Association. In addition to human resources and government issues, the respondents identified key points in the categories of food safety, marketing, the economy, competitive dynamics, accounting, and operations. However, none of those were as salient as human resources.
Issues relating to human resources included benefits, compensation, employee attitudes, immigration, interpersonal conflict, loyalty and satisfaction, recruiting, and retention. Many of those issues are connected with the industry's long-running challenge of finding and keeping willing and talented workers. Indeed, the respondents decried the industry's image as a place where people mark time while waiting for something else to come along. Perhaps the quintessential comment came from the respondent who wondered why there seemed to be no job applicants even though unemployment rates continue high.
The respondents did not speak with one voice on such issues as compensation and training, however. While many managers fretted at the prospects of having to offer increased pay and better benefits (especially as a result of government regulation), others realistically wondered how their employees can make a living on the industry's typical pay scales.
The respondents showed considerable antipathy to government regulations, particularly those relating to tax rates and human resources regulations. One common theme is that the managers are convinced that regulators and legislators do not understand the industry's distinctive challenges. While other issues paled in comparison with human resources and government regulation, the respondents were cognizant of the need to expand markets and handle food carefully, among other concerns.
by Cathy Enz, Ph.D.
Surveys of hotel general managers conducted in 2001 and in 2002 found some but not many hotels making changes in their safety and security arrrangements. When asked to respond on a five-point scale whether they were doing nothing (1) or much (5) managers generally answered in the middle, indicating that they were making some changes, either by adding security staff or updating security policies. On balance, the hotels made more changes in 2002 than in 2001.
When the sample was broken down into segments, the study found that extended-stay hotels reported the greatest change in safety and security procedures, while luxury hotels were most likely to add security staff, followed by extended-stay properties.
Examining the hotels by their geographic location revealed little differences in the plans to add security employees, but certain areas stood out with regard to making changes in safety and security procedures. Hotels in the west-south-central region (including Oklahoma and Texas) were most likely to make procedural changes, followed by those in the populous middle-Atlantic region (New Jersey and New York) and the east-north-central region (Illinois and Michigan).
One factor that is undoubtedly influencing the findings is the probability that many hotels already had effective safety and security systems in place before the September 11 attacks.
The 5th Annual Cornell/EHL Reception at IHIF/ITB will be held at the Grand Hyatt Berlin on March 4, 8:00-10:00 PM. The reception will be held during the week of the International Hotel Investment Forum (IHIF) and ITB Berlin: The World's Leading Travel Trade Show, and will bring together 300 alumni of the world's pre-eminent hospitality schools for an evening of networking and re-connecting.
The reception's title sponsor is Grand Hyatt Berlin. Other sponsors include Bench Events, Cleverdis, Cushman & Wakefield, Grohe, Hospitality Finance and Technology Professionals, HospitalityInside, hotelforum, HotelPlanner.com, Hsyndicate, The International Hotel Investment Forum, Laurent-Perrier, PhoCusWright Inc., Questex Hospitality Group, Sealed Air/Diversey Care, Twisper, Wyndham Hotel Group, the Cornell Hotel Society, and the SHA Centers and Institutes. For more information, contact Jennifer Macera at js372@cornell.edu.
One of the growing pressures on the management seeking strong operational and financial performance comes from energy and operations costs. In the effort to better manage energy costs, the internet of things and big data analytics represent powerful tools that have been adopted by many industries (e.g., retail) with excellent results.
The hospitality sector so far has been slow to adopt these tools, and as a result is losing out on the tremendous potential to transform the way they manage their day to day operations, costs, and procurement, as well as investment decisions.
To help the hotel and restaurant operators appreciate the potential of these new technologies, the Metro Atlanta Chamber is facilitating two panel discussions that will explain how managers can adopt these new tools in their organizations. These panels will cover the opportunity presented by data analytics and the internet of things by demonstrating how they are being put into action and are enabling enterprises to achieve desired results. Moderated by School of Hotel Administration Professor Rohit Verma, The two panel discussions will discuss these technologies and how they can be applied in hotels and restaurants.
The discussions are scheduled for February 16, 2016, in the Rotunda Room of the Metro Atlanta Chamber. The restaurant panel is scheduled for 7:30 to 10:00 a.m. and the hotel panel from 12:00 to 3:00 p.m..
Congratulations to the seven CHR Partners which were included in Fortunemagazine's annual list of the 100 Best Companies to Work For. Fortune's list is based on research conducted by the Great Place to Work Institute (GPWI), which surveyed more than 252,000 U.S. employees in 257 firms.
Coming in at number two on the list was SAS. Other CHR Partner companies featured in Fortune's top 100 were Marriott International, Deloitte, PricewaterhouseCoopers, Intel, Accenture, Four Seasons, and Hyatt Hotels. Hyatt and Intel were also featured in the top 50 best places to work compiled by Forbes magazine.
As explained by Fortune, two-thirds of a company's score is based on the results of the GPWI Trust Index survey, which surveys a random sample of employees from companies that are at least five years old and employ more than 1,000 employees in the U.S. The institute asks about employees' attitudes regarding management's credibility, job satisfaction, and camaraderie. The other third of the score is based on a GPWI Culture Audit, which examines pay and benefit programs, hiring practices, methods of internal communication, training, recognition programs,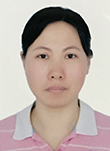 Dr. Xiaoyun Han
Dr. Xiaoyun Han is a professor at the business school at Sun Yat-sen University in Guangzhou, China, where she has focused her research on customer relationship management. During this academic year, Professor Han will be working with Robert Kwortnik on projects related to tourism management, customer engagement in virtual tourism communities, and customer empowerment.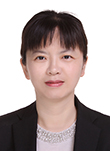 Dr. Yi Lin
Dr. Yi Lin is the Assistant Director, Investment and Development Division, Jin Jiang International Holdings Co., Ltd. Her Visiting Scholar appointment is part of cooperative efforts with Shanghai. Dr. Lin will be here through June 2017, working collaboratively with Professor Michael Sturman on several empirical research projects related to human resources and performance management.
An all-star line-up of female executives in the hospitality and travel industry is slated to participate in an upcoming panel, co-presented by SHA and the American Hotel & Lodging Association (AH&LA).
Please join us for the Cornell/AH&LA Women in Senior Leadership Lunch and Panel on Monday, March 31, 2014 from 12:30 – 2:30 pm at the Willard InterContinental in Washington, DC. The panel, "Predicting the Game Changers in the Global Hospitality and Travel Industry" will be moderated by Cathy Enz, Ph.D., Lewis G. Schaeneman, Jr. Professor of Innovation & Dynamic Management, Cornell School of Hotel Administration and include the following speakers:
Ellen Brown '88, Executive Vice President of Acquisitions & Development, Denihan Hospitality Group
Kristin Campbell JD '87, Executive Vice President and General Counsel, Hilton Worldwide
Debbie Marriott Harrison P '14, Global Officer Culture and Business Councils, Marriott International, Inc.
Kate Henriksen '96, Senior Vice President, RLJ Lodging Trust
Christie Hicks, Senior Vice President, Starwood Sales Organization, Starwood Hotels & Resorts Worldwide.
The cost is $40 for Cornell alumni and AH&LA members and $55 for non-alumni/members. Click here to register.
Event sponsors are the Cornell Hotel Society Washington DC/Baltimore chapter, Hilton Worldwide, Hyatt, STR, Willard InterContinental Hotel, and Wyndham Worldwide. To partner with Cornell on this event or if you have any questions, please contact Jennifer Macera at js372@cornell.edu.
As a Cornell graduate or friend, you save $475.00 on the only conference that delivers HR and legal guidance for your industry.
The HR in Hospitality Conference, March 13 – 16 at Caesars Palace in Las Vegas features senior hospitality executives on how to use your HR strategy to drive organization-wide success including: incorporating employee survey data into HR initiatives, successfully onboarding new employees, enhancing comp and benefits to attract and retain top talent and much more.
To get the Cornell rate of only $920 use Promo Code CHR when registering. For details and to register, visit www.HRinHospitality.com or call 1-800-727-1227.
Don't miss out! Send your abstract submissions by November 9 to the 14th International Research Symposium on Service Excellence in Management, QUIS14, in Shanghai, China, June 18-21, 2015.
More information is available on the QUIS14 website.
Important Dates and Deadlines
Abstract submission: November 9, 2014
Notification of acceptance: December 21, 2014
Authors of accepted abstracts will have the option of submitting an extended abstract or a complete paper by March 29, 2015.
Hope to see you in Shanghai!
Conference Co-Chairs:
Xiande Zhao, Center for Innovations in Supply Chain and Services, China Europe International Business School (CEIBS), Shanghai, China
Xiu Cheng Fan, Center for Service Marketing and Management, Fudan University, Shanghai, China
Bo, Edvardsson, CTF, Service Research Center, Karlstad University, Sweden
Mary Jo Bitner, Center for Services Leadership, W. P. Carey School of Business, Arizona State University, USA
Rohit Verma, School of Hotel Administration, Cornell University, USA