Updates from the Director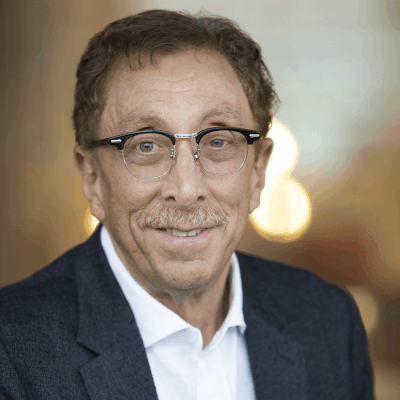 April 2021
As anticipated the first part of 2021 has been a whirlwind, for Cornell, CREF and the entire Real Estate industry. Our students have mostly been back to campus and are engaging better than we hoped possible. Due to the efforts of so many at the University and the School of Hotel Administration we are closing in on a successful spring semester. Classes, although mostly virtual, have been actively engaging our industry partners as guest lecturers. In every regard, our faculty have done what they always have in the classroom, surpassing our expectations.
As a reflection of these efforts I am proud to say our student teams competing in real estate case competitions have shown that Real Estate education here at Cornell produces the finest graduates in the world. Cornell teams won the HEEF Real Estate Challenge and the International Council of Shopping Centers (ICSC)/CREF Real Estate Case Competition. These two wins, in addition to our students winning the fall Cornell International Real Estate Case Competition, are an immense source of pride for all of us. CREF, through the collective efforts of our staff and support from eCornell and with the generous support of our members, was able to launch and sponsor the ICSC competition and host the CIRECC. We look forward to supporting these student competitions and our students in the coming year.
Although we were unable to provide many outreach opportunities this past academic year due to COVID restrictions, I do want to mention that I am working with female and minority student organizations as well as the Cornell Real Estate Club to reinitiate and create outreach opportunities on and off campus for these groups and their membership. The female RE student organization will be engaging with WX in NYC. As we could not send them down to NYC for their traditional spring NYC interaction, it is my plan to sponsor two trips this coming academic year, assuming travel restrictions allow it. I have also been working closely with JCB student services and a group of minority students to re-ignite the minority Real Estate Club, The Philip Peyton Society. I plan to support this group in a similar way as CREF does with the Cornell WX Club. I will be meeting with representatives from these groups before the semester is over and when we begin in the fall to plan for the coming academic year.
Finally, I want to acknowledge our 6th Annual Titans of Real Estate event that took place earlier this month (hyperlink). For those who were unable to join us, after opening remarks by Dean Andrew Karolyi, Richard Baker had a great conversation with this year's Titan, Mr. Brian Kingston. The event was supported by CREC and we raised $4,000 in sponsorships from Mr. Paul Rubacha and JLL, all of which will be earmarked for the D&I initiatives discussed above. We had over 400 live attendees and many more viewed it afterwards. Richard sat with Brian in his new SaksWorks facility on Vesey Street and we were presented with an informative and lively dialogue hosted by two Baker graduate students.
It's been a tumultuous year for certain. Together we will continue to create an environment where Real Estate at Cornell and CREF will be acknowledged by all as a world leaders of thought, engagement and drivers of equity.
CREF director's previous updates
Below are previous messages from the current director at the Center for Real Estate and Finance.
Steve Carvell, current director
Previous CREF director's updates
Below are previous message from directors at the Center for Real Estate and Finance.
Dan Quan, former director
Jan deRoos, former director