Updates from the Director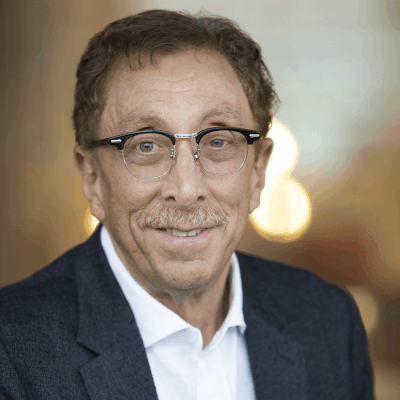 January 2021
With 2020 finally in the rearview mirror we look forward, as I know you all do, to a much brighter 2021. I want to wish all our board members, faculty, students, alumni, and supporters a happy healthy and prosperous New Year. Our plans for the coming semester include a mix of student, faculty, and industry activities all designed to reinforce the value proposition of Real Estate at Cornell and support the activities of the School of Hotel Administration as we continue to be a global leader in real estate thought and action.
We will be continuing our CREF webinar series this spring and hopefully into the summer. This series was incredibly successful last year with over 2000 viewers tuning in to each session. Art Adler '78, Chairman of the CREF Board, and I will be exploring topics and seeking interest from board members willing to participate in the series. It is our hope that we will design and launch a series that will reinforce CREF and its members as industry thought leaders. Any board member who would like to participate, I ask that you contact Art or myself as soon as possible so we can begin planning and logistics.
I am pleased that we are again publishing our analysis of Hotel Indices — Fourth Quarter 2020: A Glimmer of Hope Amidst a Hemorrhage by Crocker H. Liu, Adam D. Nowak, and Robert M. White, Jr.  I want to thank Professor Crocker Liu for spearheading this initiative.
Our Real Estate faculty have been meeting virtually with their board mentors. Some of these meetings took place before the New Year and we continue to have them scheduled into early 2021. In these sessions we discuss research interests, relevance, and engagement opportunities for students as well as faculty. Our newly hired faculty have seemed to benefit particularly from these early stage discussions as they seek to broaden their understanding of Hospitality Real Estate. We are all hopeful as we coordinate future opportunities for our board members to join us as guest lecturers in class, mentoring students one on one or in small groups, and giving career advice as well as providing support to our faculty's research and teaching.
Our students are returning from their winter break in the next few weeks. As they return, CREF will be working with student organizations across campus to provide support for internships and industry outreach. We plan to work with the WX — New York Women Executives in Real Estate to provide mentorship for our female real estate students. We are currently engaged in a new initiative to provide similar engagement and mentorship for our underrepresented minority students. If any of the board would like to be specifically engaged in any of these initiatives, please reach out and I will work closely with you and your firm to foster a productive engagement.
Finally, I am pleased to report that we continue to add to the size and breadth of the CREF Advisory Board. In the near future I will share welcomes to our new members with the board. We are working on increasing both domestic and international representation, and to have as wide a range of industry segments represented as possible. If any member of the board knows of industry colleagues that they feel would be a good fit, Art and I would be happy to reach out to them. As we discussed at our meeting in NYC last year, increasing the board will provide CREF with the funds to build Real Estate at Cornell. In conjunction with the efforts of the School of Hotel Administration, the Cornell SC Johnson College of Business, and the College of Architecture, Art, and Planning, CREF will continue into 2021 stronger than ever and with more purpose.
CREF director's previous updates
Below are previous messages from the current director at the Center for Real Estate and Finance.
Steve Carvell, current director
Previous CREF director's updates
Below are previous message from directors at the Center for Real Estate and Finance.
Dan Quan, former director
Jan deRoos, former director