Updates from the Director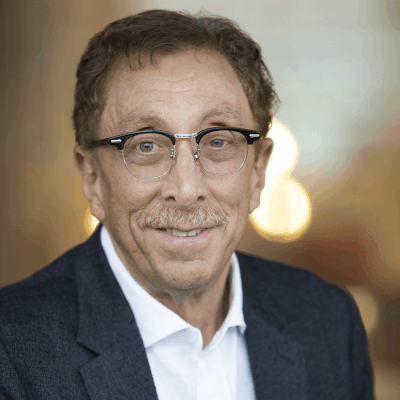 July 2023
As our academic year ends, I want to begin my letter by thanking the CREF board members. Your support over the past year has been inspirational. This is not an easy or calm environment for real estate professionals. Yet, we have had continuing support from so many, have added many new board members in the past year, and have had so many engagement activities supported by our members. During our June board meeting we had 34 members attend in person and another 12 attended via zoom. A special thank you to Alan Tantleff and FTI for hosting our meeting. This level of commitment from our board members, and their companies, is truly amazing. I am so very grateful to have the opportunity to shepherd this Center, build this community, and engage with you all. I am looking forward to working with you all in the coming academic year as we continue to build CREF.
During this past year CREF was again busy supporting numerous activities. In November we ran the 14th Annual Cornell Real Estate Case Competition at the Convene facility at 1 Liberty Plaza. We had 17 teams compete including 4 teams from outside the U.S. I would like to recognize the efforts of Prof. Dan Quan, who served as the faculty chair and organizer of the event, and Daniel Lebret, who served as the faculty coach for the Cornell team. I want to thank also our board member judges, Kenny Blatt, Paul Fine, Alan Kanders and Bradley Walker, as well as Dana Jacobsohn for helping with lodging for the Cornell staff, faculty, and team members. This event is the largest and most prestigious under-graduate international real estate case competition in the world. Your support allows us to manifest all the resources and logistics necessary for this event to occur each year.
CREF, with your collective support, was also able to support Student Treks, in coordination with our various student real estate clubs. During the fall semester the Cornell Real Estate Club (CREC) went to D.C., a special thank you to David Pollin and Robert Buccini for hosting the club. The Association of Cornell Women in Real Estate went to New York City, a special thank you to Richard Russo and William Lovejoy for assisting with the group's accommodation during their trip. The Diversity and Inclusion in Real Estate Club also went to New York City, a special thank you to Brian Kaufman for hosting the students and Habib Enayetullah for assisting with their accommodations. During the spring semester The Diversity and Inclusion in Real Estate Club visited D.C., a special thank you to David Pollin and Robert Buccini for hosting the students on a company tour and to Habib Enayetulla for assisting with accommodations. The Cornell Real Estate Club visited Chicago, a special thank you to Rodney Clough for helping to arrange a tour with HVS, as well as Seth Singerman for meeting with our students.
In April we were fortunate to coordinate a special version of the 8th Annual Titans of Real Estate together with the Philip Payton Society's Answering the Call Summit at Convene in NYC. The event featured opening remarks by Christopher Browne MPS-RE '23, president of the Philip Payton Society for Minority Real Estate Professionals, and an interview with Richard Baker '88, governor and executive chairman, Hudson's Bay Company. Among those in attendance this year were students from the Cornell Baker Program in Real Estate, members of both graduate and undergraduate Cornell student real estate clubs, team members from the PPS HBCU Real Estate Case Competition, and several of our distinguished board members. A special thank you to Habib Enayetullah and David Mei for assisting with lodging for the attending students and our Cornell staff members.
As we move forward in the 2023-24 academic year, we have many activities planned. We expect to continue our support of the various student real estate clubs, and to continue the RE Faculty Liaison Program as well as our support for the array of activities here on campus and in NYC. I also will be planning to schedule Roundtable events in a few cities in the coming year and again have a breakfast meeting at ALIS.
In closing I would also like to recognize the incredible efforts of Elizabeth Cunningham. Without the support and efforts of Elizabeth, none of what I have written about above would have been possible. Thank you, Liz, for being the amazing professional you are. I look forward to working with the board in the coming year to make CREF a stronger and even more vital addition to the success of The Cornell Nolan School, The Rubacha Department of Real Estate, and the S.C. Johnson College of Business.
CREF director's previous updates
Below are previous messages from the current director at the Center for Real Estate and Finance.
Steve Carvell, current director
Previous CREF director's updates
Below are previous message from directors at the Center for Real Estate and Finance.
Dan Quan, former director
Jan deRoos, former director