Updates from the Director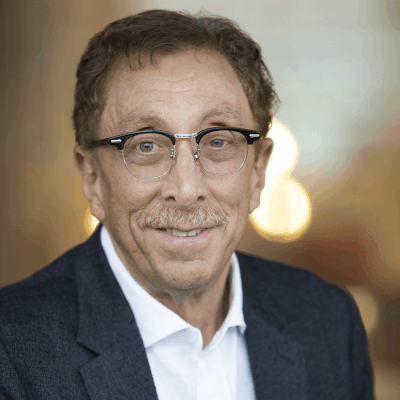 March 2020
The Cornell Center for Real Estate and Finance (CREF) finished 2019 in great shape and we are looking forward to a productive 2020. Spring is an active time in the Real Estate world, and here at CREF we are no exception with multiple events in the works.
This month CREF will be teaming up with The Leland C. and Mary M. Pillsbury Institute for Hospitality Entrepreneurship (PIHE), The Cornell Center for Innovative Hospitality Labor and Employment Relations (CIHLER) and The Cornell Center for Hospitality Research (CHR) to bring a very special Center and Institutes: Career Networking Event, focused on bringing together industry leaders with the some of our brightest and best university students.
May revs up with a minimum of four events around the country. The 2nd Annual Real Estate Symposium will feature six visiting speakers from different universities. Look for an analysis of current trends in the real estate market and engage with the faculty who conducted the research.
CREF is also in the final planning stages of our 5th Annual Titans of Real Estate Panel Discussion which will be held in NYC on May 8th. Please hold the date, follow-on details to be announced very soon.
We are also pleased to announce the 5th Annual ICSC & Cornell International Retail Real Estate Case Competition May 17-19.  The International Council of Shopping Centers (ICSC) will join in hosting this year's competition in Las Vegas, Nevada, and Robert C. Baker Professor in Real Estate Professor Daniel Quan has agreed to lead this initiative as he has done in the past.
Lastly, we are planning a WX NYC Trek for our Women in Real Estate Initiative for later this semester.
Along with all these events, the CREF Board Faculty Mentorship Program is in full swing with most teams having connected at least once. CREF is looking forward to having face-to face trips in the spring and fall once the teams have defined their agendas.
On a personal note, I hope that the members of the CREF Advisory Board will let me know if they plan to visit Ithaca. I would be happy to host dinner, drinks or coffee, whatever works. Again, I look forward to a prosperous new year with you all.
CREF director's previous updates
Below are previous messages from the current director at the Center for Real Estate and Finance.
Steve Carvell, current director
Previous CREF director's updates
Below are previous message from directors at the Center for Real Estate and Finance.
Dan Quan, former director
Jan deRoos, former director