Chip Ohlsson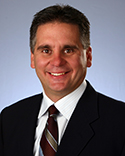 Chip Ohlsson
Executive Vice President and Chief Development Officer, North America
Chip Ohlsson is executive vice president and chief development officer, North America, for Wyndham Hotel Group. In this role, he is responsible for the development strategy for Wyndham Hotel Group's 15 brands across North America, with a focus on proactively identifying and building strategic partnerships to position Wyndham Hotel Group in new markets and to optimize its presence in existing markets.
He is also responsible for strengthening and expanding relationships with owners and key ownership groups, including real estate investment trusts, developers and financial institutions with hospitality portfolios.
Ohlsson joined Wyndham Hotel Group in October 2015. A 22-year veteran of the hospitality industry, he brings with him hotel financing and portfolio management experience, as well as many established industry relationships.
Most recently, Ohlsson served as vice president of North American development at Starwood Hotels & Resorts, where he was responsible for the development and pipeline expansion for the company's renowned hotel brands.
Prior to this, Ohlsson held several leadership positions across the industry including senior vice president, vice president, and franchise sales director with Cendant/Wyndham Hotel Group. During this time he oversaw sales, business development, and financial management initiatives and was consistently a top sales producer, earning accolades including Vice President of the Year among several other notable awards.
Earlier in his career, Ohlsson held development positions with Travel Right Tours, Merrill Lynch, and AT&T. He earned a Bachelor of Arts in communications from William Paterson University.
Ohlsson is based in Wyndham Hotel Group's Parsippany, New Jersey, offices.