Joel Eisemann, MPS RE '80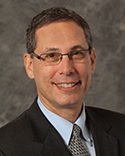 Joel Eisemann, MPS RE '80
Chief Development Officer, The Americas
oel Eisemann joined the InterContinental Hotels Group ("IHG") in September 2011 and is Chief Development Officer, The Americas. He is responsible for all development and conversion activities (both managed and franchised) for the InterContinental, Crowne Plaza, Hotel Indigo, EVEN Hotels, Staybridge Suites, Candlewood Suites, Holiday Inn and Holiday Inn Express brands in the Americas. Mr. Eisemann is also responsible for the company's Capital Investments & Transactions group for the Americas which handles asset dispositions, workouts and restructurings and asset management. Further, he heads up the region's Owner & Franchise Services team which leads the IHG organization to attract, support and grow with those owners and franchisees who will help the company to continue to grow its brands' distribution and preference.
Previously, Mr. Eisemann was with Marriott International for 29 years, where he held a number of senior positions including Chief Owner & Franchise Relations Officer; Chief Development Officer, Select Service and Extended-Stay Brands; Executive Vice President, Global Asset Management; and Senior Vice President, Lodging Development, Asia/Pacific, based in Hong Kong. Prior to joining Marriott, he was with Laventhol & Horwath in Tampa, Florida for 3 years.
Mr. Eisemann is a graduate of the Master of Professional Studies program at Cornell University's School of Hotel Administration, and he received his A.B. degree in Economics from Stanford University.