Gallup Entrepreneurial Profile 10 (EP10) Assessment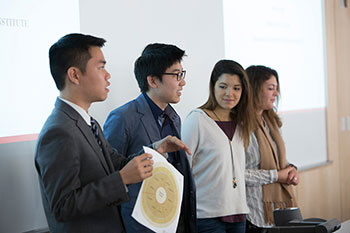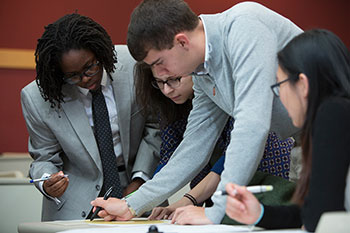 The Pillsbury Institute
…is a great starting place for students who are interested in entrepreneurship. The institute offers the Gallup Entrepreneurial Profile 10 (EP10) Assessment, which is a tool to help budding entrepreneurs identify their innate strengths. The EP10 Assessment is a 30-minute online evaluation designed to isolate the 10 talents that most successful entrepreneurs have in common. The results of the assessment are compiled into a custom report, which students can use to guide them on their entrepreneurial path.
Learn more about the Gallup Entrepreneurial Profile at the School of Hotel Administration.
All School of Hotel Administration students interested in cultivating their entrepreneurial ambitions are encouraged to contact the Pillsbury Institute at pihe@cornell.edu to see if they are eligible for a free assessment code. All other Cornell University students should visit the Gallup Strengths Center and register to take the assessment. After students complete the survey, they can attend a discovery session at the institute to interpret the results of their profile. Discovery sessions are open to all Cornell University students. Visit the Pillsbury Institute events page for a list of upcoming discovery session dates.