Student Engagement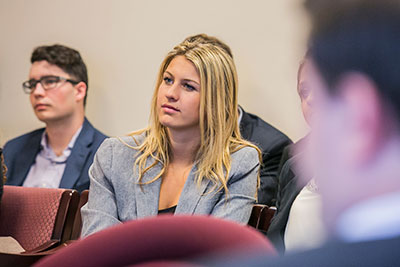 Student engagement is an important goal of the Center for Hospitality Research (CHR). Current initiatives in support of this goal include:
Student internship program. Current students and CHR advisory board member companies interested in participating in the program should read the criteria and guidelines outlined in the Internships section of the Centers & Institutes homepage.
Data access. CHR facilitates access to various hotel performance data provided by our board member companies. If you are a current student working on a project that requires hotel data, please email us. Include in your request, a description of your project, the name of your faculty advisor, and the type of data you are seeking.
Invitations to events. Career networking sessions with CHR Advisory Board Members, board meetings, industry roundtables, and receptions.
Research assistance. Support for independent studies and research.