Michael Profenius, P '15 and '17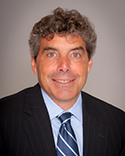 Michael Profenius, P '15 and '17
Chief Operating Officer
Michael Profenius is chief operating officer of Northwood Investors and is responsible for overseeing fund accounting and reporting, investor relations, asset management, compliance, tax, information technology, and human resources. He is a member of Northwood's investment committee and valuation committee.
Profenius has 35 years of experience in real estate investments, capital raising, and operations. Prior to joining Northwood, he was a senior partner at Grove International Partners. During his tenure at Grove, he held several senior management positions including head of business development, a role responsible for generating new investment opportunities globally; chief operating officer; and head of capital raising. Profenius also served on the investment committee of Alpine Grove Partners, an affiliate of Grove.
Prior to joining Grove, Profenius was a managing director in the real estate group at Warburg Pincus. While at Warburg Pincus, Profenius invested in a broad variety of commercial and residential real estate and hotel companies and properties in the United States, Europe, and Asia, with a primary focus on China.
Prior to joining Warburg Pincus, Profenius was co-head and managing director of the global investment banking and hospitality group at Merrill Lynch. During his 18-year career at Merrill Lynch, Profenius completed more than 75 equity offerings, which raised approximately $19 billion of capital for public and private real estate companies, including 20 initial public offerings, and more than 60 advisory transactions for real estate, hospitality, and finance companies aggregating in excess of $70 billion in value and numerous on-balance sheet loans and equity investments exceeding $10 billion in value. Profenius spent the last four years of his career at Merrill Lynch, residing in London. He began his career at Dean Witter Realty in 1982.
Profenius is a member of the board of directors of AV Homes, serving on the finance, nominating, and corporate governance committees.
He received a BA in economics and political science from Yale University.