Chuck Rosenzweig '85 (ILR), JD '88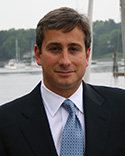 Chuck Rosenzweig '85 (ILR), JD '88
During his twenty-eight years of commercial real estate and capital markets experience, Chuck Rosenzweig has focused on principal investments (debt and equity) for all asset classes of commercial real estate. Rosenzweig is the founder and managing partner of Criterion Real Estate Capital, a NYC-based investment company focused on high-yield debt, preferred equity, and common equity investments in commercial real estate, with a focus on properties in gateway cities. Criterion's strategy includes investment in value-added and opportunistic business plans and the recapitalization of properties and portfolios.
Rosenzweig's previous positions include managing director for the real estate finance group at RBS Greenwich Capital, which he joined in 2002. Prior to RBS Greenwich, he was a managing director and head of origination for CDC Mortgage Capital (now Natixis Real Estate Capital). Prior to CDC/Natixis, Rosenzweig was a managing director and head of the eastern region for Nomura Capital. His experience in real estate began with the law firm of Kaye Scholer, where he was a transactional attorney in the real estate department from 1988 to 1994.
Rosenzweig holds an undergraduate degree from Cornell University and a law degree from Cornell Law School. He is a member of numerous industry associations, has been a speaker at numerous industry panels, and has guest-lectured on commercial real estate finance at a number of universities.