Updates from the Director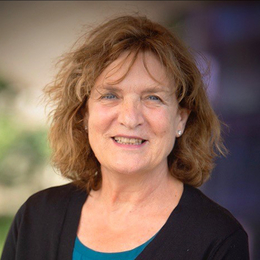 January 2020
Happy new year from the Center for Hospitality Research!
As we embark upon a new decade, we reflect on how far the industry has come in the last 10 years and we are eager to see where the next 10 will take us. One thing is for certain—with the continued, generous support of our corporate members, corporate affiliates, and media affiliates, the Center for Hospitality Research is committed to remaining on the cutting-edge of thought leadership. Thank you to our members and affiliates for enabling CHR to continue offering engagement opportunities that help us in our mission to advance hospitality research.
We'll kick off events this year on March 12, 2020 with our spring Advisory Board meeting and roundtable, where thought leaders and academics will discuss the future of lodging space and how the industry will evolve in the face of disruptors. The day will also include a student career networking event, which will offer CHR board members the opportunity to engage with students, as well as board members from PIHE, CIHLER, and CREF. These events will take place on the eve of HEC 95, the School of Hotel Administration's student-run conference that brings faculty, alumni, hospitality executives, and industry leaders to Ithaca for a fun-filled weekend that features engaging speakers, panels, gourmet cocktails, and more. This year's theme will be Dare to Do: Impacting Society Through Hospitality.
Lastly, our faculty continue to produce pioneering research about food waste, bike sharing, timing flexibility in reservations, dual-branding and more, some of which are highlighted in our January 2020 newsletter. Learn more about the recent work of professors Elena Belavina, Chekitan Dev, Eva Steiner, Crocker Liu, and Alex Susskind.
Wishing you all a happy, healthy, and productive new year,
Linda
Previous Director's Updates from CHR
Below are previous messages from directors at the Center for Hospitality Research.
Linda Canina, director of CHR and professor of finance
Chris Anderson, former director of CHR
Michael Sturman, former director of CHR