Arthur Adler '78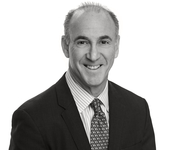 Arthur Adler '78
Chairman, Cornell Center for Real Estate and Finance
President, Adler Hotel Advisors, LLC
Arthur Adler '78, Chairman, Cornell Center for Real Estate and Finance, is President and Founder of Adler Hotel Advisors, LLC. In his current capacity, Mr. Adler provides hotel investment and strategic advice to C-suite executives regarding acquisitions, dispositions and expansion of both hotel real estate portfolios and brand/management companies. Mr. Adler has over 40 years of experience advising hotel owners, investors, lenders, brands and management companies regarding all aspects of the hospitality industry.
Most recently, Mr. Adler's was Chairman (previously CEO) of JLL's Hotels & Hospitality Group in the Americas. Over a 20 year period, Mr. Adler grew the business from ten people in two offices to over 120 people in 12 offices across five countries and increased hotel sale and financing transaction volume to over $8 billion per year. His diverse industry background includes arranging debt and equity transactions, consulting and asset management, and strategic planning for owners, investors, management companies/brands and lenders. Mr. Adler oversaw a business that includes over which had as its clients the most prolific hotel owners and operators in the industry, including InterContinental Hotels and Resorts, The Blackstone Group, Colony Capital, Starwood Capital, Marriott International, Global Hyatt Corporation, Apollo Real Estate, Host Hotels and Resorts, Noble Investments, HEI Hotels, Pebblebrook Lodging Trust, Kingdom Holdings, Barings, Goldman Sachs, Oaktree Capital, Walton Street Capital, Brookfield and ADIA, among others. Selected transactions that JLL has recently completed include the sales or financings of the St. Regis New York, Plaza New York, the Standard High Line New York, the Dolphin and Swan Orlando, the Sheraton Phoenix, Mandarin Oriental Las Vegas (now a Waldorf Astoria), Turtle Bay Resort Oahu, Montage Laguna Beach and Beverly Hills, Four Seasons Toronto, St. Regis San Francisco, the Westin Grand Central New York, Four Seasons Scottsdale, Mandarin Oriental Bostonand others.
Previously, Mr. Adler was Managing Director of the Lodging & Leisure Group at Sonnenblick-Goldman Company. During his diverse career, he has been a Partner at Coopers & Lybrand in the Hospitality Consulting Group, a Senior Principal at Laventhol & Horwath and an Operations Analyst for Hilton Hotels.
Mr. Adler holds a Bachelor of Science degree from Cornell University, is a member of the Cornell Hotel Society and has received their "Distinguished Alumni Award. He was the 2016 UJA Federation of NY Hospitality Division Honoree Mr. Adler was named the 2007 Hospitality Financial Advisor of the Year by the American Lodging Investment Summit. Mr. Adler is on the Chairman of Cornell University's Center for Real Estate and Finance, is a former Chairman of ULI's Hotel Development Counsel, is on the board of the AH&LA Hotel Investment Roundtable, is a member of the Dean's Advisory Boards for both Cornell's School of Hotel Administration and NYU's Jonathan M. Tisch Center for Hospitality. In addition, Mr. Adler is a frequent presenter at global and domestic hotel industry conferences. He is regularly quoted in leading trade journals and has been featured as a hotel industry expert on Cable News and CNNFN and in the Financial Times, The New York Times and the Wall Street Journal. brand