Nolan Hecht '97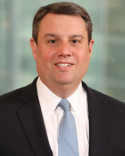 Nolan Hecht '97
Senior Managing Director
Nolan Hecht '97 is a senior managing director at Square Mile Capital, where he is responsible for overseeing Square Mile's hospitality equity and debt platforms.
In this role, Hecht assists in originating, structuring, underwriting, and closing investments, assists with all ongoing asset-management duties related to hospitality investments—including managing brand and franchise relationships and overseeing capital markets transactions, including re-financings and dispositions—and leads hospitality workout and special servicing in connection with the firm's strategies.
While at Square Mile Capital, Hecht has overseen the resolution of over 100 hotel mortgages and has deployed over $1.2 billion of equity into the lodging space.
Hecht is an active member of the ULI Hospitality Development Council (HDC) and a frequent speaker at the major hospitality conferences. Prior to joining Square Mile, he was a vice president at AIG Global Real Estate, overseeing worldwide hospitality investments and asset management.
Hecht is a graduate of the School of Hotel Administration, where he concentrated in real estate finance.