Seth Singerman '99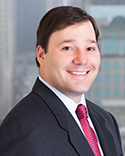 Seth Singerman is the president and managing principal of Singerman Real Estate, LLC ("SRE"), an opportunistic real estate investment firm that has deep experience executing complex transactions and unlocking embedded value through the ownership of properties, real estate loans, and operating companies. SRE focuses on maximizing risk-adjusted returns through investments in both debt and equity across all major asset classes, including office, retail, hotel, and multifamily, in addition to secondary real estate asset classes such as student housing and senior housing. Singerman has led and sourced direct investments in properties and performing and nonperforming loans with value in excess of $2.0 billion across all major real estate asset classes. During his over 16 years in real estate, Singerman has never lost money on any direct real estate investment he has led and sourced.
Prior to forming SRE, Singerman was managing director and the youngest partner in the history of GEM Realty Capital. During his tenure, the GEM's assets under management grew from $30 million to over $1.5 billion. He has a public–private crossover background in real estate as he helped lead the formation and development of a long-short real estate securities hedge strategy in addition to his senior investment role on direct real estate investments.
Singerman is on the Advisory Board for the Center for Real Estate and Finance at Cornell University; on the Advisory Board to the Real Estate Applied Security Analysis Program at the University of Wisconsin–Madison School of Business; Board Member of IMH Financial, a public bridge lending platform; and Next Generation Board Member of the United States Holocaust Museum.
A graduate of the Cornell University School of Hotel Administration, Singerman received his MBA from Northwestern University's Kellogg School of Management. He resides in Chicago with his wife Dana and their two children, Sloane and Grant.