Michael Barnello '87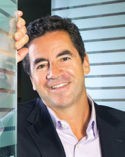 Michael Barnello '87
Former President and CEO
Michael D. Barnello is the former President and Chief Executive Officer of LaSalle Hotel Properties (NYSE: LHO) and has been with the company since its IPO in 1998. LaSalle Hotel Properties is a leading multi-tenant, multi-operator real estate investment trust that owns 46 up-scale and luxury full-service hotels totaling over 11,600 guest rooms in ten states and the District of Columbia. The company seeks to grow through strategic relationships with premier recognized hotel operating companies including Westin Hotels and Resorts, Hilton Hotels Corporation, Outrigger Lodging Services, Noble House Hotels & Resorts, Hyatt Hotels Corporation, Benchmark Hospitality, White Lodging Services Corporation, Thompson Hotels, Davidson Hotel Company, Denihan Hospitality Group, the Kimpton Hotel & Restaurant Group, LLC, Accor, Destination Hotels & Resorts, HEI Hotels & Resorts, JRK Hotel Group, Inc., Viceroy Hotel Group, Highgate Hotels and Access Hotels & Resorts.
Prior to 1998, as Senior Vice President of Jones Lang LaSalle, formerly LaSalle Partners, Inc., Mr. Barnello was instrumental in the creation of the Initial Public Offering of LaSalle Hotel Properties.
Before joining LaSalle in 1995, Mr. Barnello was Vice President of VMS Realty Partners. He received a BS in Hotel Administration from Cornell University. Mr. Barnello resides in Bethesda, Maryland with his wife, Susie, and three children, Matthew, Olivia and Sophia.