Daniel Peek '92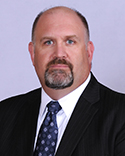 Daniel Peek '92
President, Hotel Group
Daniel Peek joined HWE in June of 2019 as President of the firm's hotel group.  He is charged with leading a team that executes institutional-grade hotel and resort property transactions globally. During his career, he has completed nearly $30 billion in investment sale, debt, and structured finance transactions.
Previously, Dan served as senior managing director and head of the hospitality practice group for HFF, joining the firm in 2007 to build a dedicated hotel platform. Prior to HFF, he was a co-founder of Regent Street, an affiliate of The Plasencia Group (TPG), a boutique firm specializing in sale, financing, and advisory services for distinctive hotels and resorts throughout the Americas.
Peek is a member of the Urban Land Institute and its Hotel Development Council, the AHLA Investment Roundtable, advisory board of the Cornell Real Estate and Finance Center, and the Cornell Hotel Society. Dan is a recipient of the industry's prestigious "Jack A. Shaffer Financial Advisor of the Year" award.