Daniel Peek '92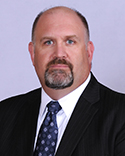 Daniel Peek '92
Senior Managing Director, Hotel Group Leader
Daniel Peek is a senior managing director with HFF and on the firm's leadership team. Daniel joined HFF in October 2007 and is presently responsible for the firm's hotel practice. Daniel's team oversees institutional-grade hotel and resort property transactions throughout North America, Latin America, and the Caribbean.
Prior to joining HFF, Daniel was co-founder and managing director of the boutique firm Regent Street, an affiliate of the Plasencia Group (TPG), specializing in sales, financing, and advisory services for distinctive hotels and resorts throughout the Americas. At TPG, Daniel handled hotel and resort property transactions in the northeastern, mid-Atlantic, and southeastern regions. Before TPG, Daniel held a variety of management positions in hotel operations and consulting for Marriott International, Wiengardner & Hammons, and HVS International in New York. During the course of his career, Daniel completed approximately $10 billion in investment sale, debt placement, note sale, and structured finance transactions.
Daniel graduated from the Cornell University School of Hotel Administration. He is a member of the Urban Land Institute (ULI) and serves on the ULI Hotel Development Council. Daniel is also on the advisory board of the University of Florida's Bergstrom Center for Real Estate Studies.