Updates from the Directors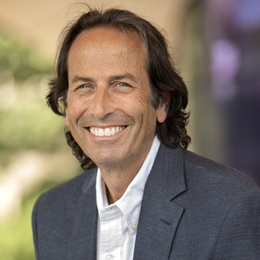 David Sherwyn
Academic co-director of the Pillsbury Institute; John and Melissa Ceriale Professor of Hospitality Human Resources
607.255.1711
dss18@cornell.edu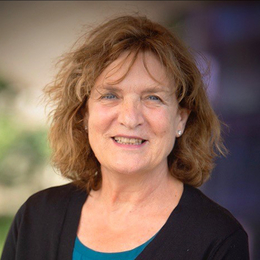 January 2020
Welcome to the Pillsbury Institute for Hospitality Entrepreneurship (PIHE)!  Six months ago the two of us were excited with the opportunity to become co-directors of the PIHE. The Institute has been in existence for over a decade and we are thankful for all of the hard work and accomplishments of our predecessors who provided us with a strong organization to continue and expand.
The Pillsbury Institute is tasked with a multi-facetted mission. First, and foremost, PIHE strives to provide students at Cornell's School of Hotel Administration, the SC Johnson College of Business, and the greater University, with the opportunity to learn about, and engage in, entrepreneurial theory, thinking, and activities.  We do this by engaging  with our board members and other friends and colleagues who share their expertise with students through one on one meetings, panel discussions, and work-related mentoring.  In addition, we hold a series of competitions (e.g. business plans and pitch decks), hackathons, classes, and roundtables to further educate and connect students, faculty, and heads of industry.  In addition to working with students, it is our goal to be a home of entrepreneurial thought for the hospitality industry through research, roundtables and conferences.  Entrepreneurship is an academic discipline, a career, an ideal, and most of all is it is a mind-set that drives innovation as the heart and soul of the economy.  There is no more important activity for a university  than to create an atmosphere where students develop their entrepreneurial spirit and entrepreneurs can rely upon a forum to engage and collaborate with other like- (and not-so-like) minded colleagues.  We are honored and humbled to be part of such an important institute.
We are thrilled with the success of last semester's hackathon sponsored by Hilton and featured in Hotel Business, the pitch deck competition, and the beginning stages of the business plan competition. We are so thankful to all the entrepreneurs who donated their time to our students by serving as an Entrepreneur in Residence or as a judge during the fall competitions. As we move into the spring, we are excited about the culmination of the business plan competition, our innovation course in NYC, and planning our first roundtable. We sincerely appreciate all of your  support, and hope to grow the Pillsbury Institute for Hospitality Entrepreneurship with you.
Linda and Dave
Previous Director's Updates
Below are previous messages from academic and interim directors of the Pillsbury Institute.
Susan Fleming, interim director
Mona Anita K. Olsen '04, director