Updates from the Directors
The Pillsbury Institute for Hospitality Entrepreneurship typically publishes updates from its directors a few times each year. You can view all past updates below. Additionally, you can see all of PIHE's news and features on BusinessFeed.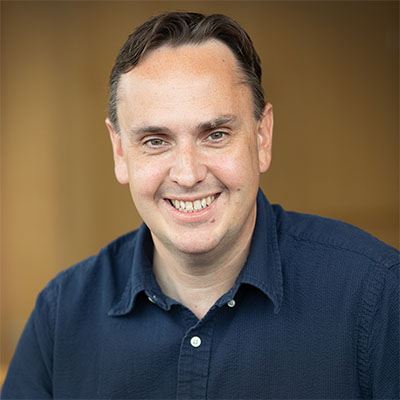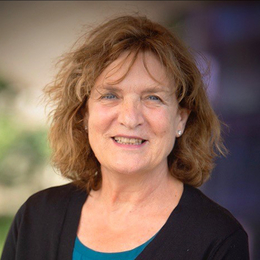 Welcome Back to Campus!
The energy that comes with our students' return to campus is palpable. As summer gives way to fall, our focus shifts from planning the academic year to executing. In that respect, the Pillsbury Institute has a tremendous semester planned, starting with our open house on Thursday, August 31st from 4:30 p.m. until 6:00 p.m. in Statler 189. Also, the Entrepreneur in Residence mentorship program returns with fifteen entrepreneurs joining us on campus to work with, and mentor, our students. In October, we will partner with Hilton Hotels for our annual Hospitality Hackathon. Thanks to the generous gift of Keith Kefgen '84, we will host an evening reception the night before the Hackathon for advisory board members, mentors, faculty and members of the Pillsbury Institute team. Additionally, the Pillsbury Institute is pleased to host the Winner's Dinner on the Monday following the Hackathon.
November is busy as well. Our Pitch Deck competition, where student teams ideate and pitch their hospitality business to a panel of judges for cash prizes returns on November 7th. Also, on November 13th, the Pillsbury Institute and the Center for Hospitality Research co-host the Hospitality Innovators roundtable in Fort Lauderdale, Florida.
It is going to be a great semester! On a personal note, thank you to our advisory board and the Nolan School for making the first months of my Executive Directorship so special.  The Pillsbury Institute, along with the Nolan School and Cornell University are extraordinarily special places and I am humbled to play a part.  Please do not hesitate to contact me with any questions or if you are interested in sponsoring any of our amazing programs.
Yours Truly,
Rob Gregor
PIHE co-directors' previous updates
Below are previous messages from the current academic directors of the Pillsbury Institute.
Greetings from Ithaca and Happy 15th Birthday PIHE!!
As we are learning to "live" with COVID, PIHE has returned to its traditional programming. In the fall, we once again hosted the Hilton Hackathon, the Pitch Deck Competition and, of course, had a series of Entrepreneurs in Residence – including an amazing dinner with Meli James '00 and Ellen Yui, P '14 & P '16. This spring we were able to have an in person Business Plan Competition and were thrilled with the quality of our student submissions and thankful for our slate of judges. We also created the foundation of an Emerging Entrepreneurs Network and created several classes. As the new fiscal year begins, we look forward to setting a new pace, continuing our traditional programing, and developing new initiatives and activities. As always, we thank Lee and Mary Pillsbury, our Board of Directors and all the other friends of the institute for their contributions – we look forward to a great 22-23 year!!
-David Sherwyn and Linda Canina
Academic Co-Directors, PIHE
As we wind down in Ithaca, we wish to thank our Board Members and other stakeholders for making the Pillsbury Institute a success in trying times. Despite limitations on travel and in School events, PIHE was able to have another event filled semester. Our kick-off in September had such a large turnout that we were forced to move from the 130 seat classroom to the 800 seat auditorium – scrambling for space never felt so good! Our Pitch Deck competition began with 30 teams and our judges helped narrow it down to the top four. Our Hospitality Hackathon with Hilton and Salesforce/Tableau featured 22 teams comprising over 100 students who spent an entire weekend working on solving several challenging issues our industry has been facing since the start of the pandemic. It was thrill to watch the student's energy and commitment. We now look forward to our Business Plan Competition which is underway and promises to bring more innovative and interesting ideas. All of these activities are supported by our Entrepreneurs in Residence Program where 13 professionals interacted and met with more than 150 students. Next semester we hope to continue with current and new initiatives. We thank you for all your support and wish you a Happy Holiday and joyful New Year!
-Linda Canina and David Sherwyn
Academic Co-Directors, PIHE
Welcome to the new edition of PIHE Pulse, a newsletter produced by the Pillsbury Institute for Hospitality Entrepreneurship (PIHE) at Cornell's School of Hotel Administration. The updated look and feel of this newsletter will continue to provide you with the institute updates you've come to expect, but we will also focus on highlighting Cornell alumni and students who are making their mark on the hospitality industry, as well as provide you with some of the latest industry news on entrepreneurship and innovation. As always, you can look here for our upcoming events and to discover new ways to engage with us.
The spring semester is quickly coming to a close, and while this has been a year like no other, we were fortunate to have thrived in new, innovative ways. Our virtual world gave us the opportunity to engage with so many more industry leaders and alumni, greatly expanding our students' access to brilliant mentors from all parts of the hospitality industry and the globe. With the click of a button, our Entrepreneurs in Residence could instantly connect with their student mentees over Zoom and offer additional and more flexible office hours, providing more time for deep and meaningful connections.
This year, we also introduced new programming, including the revival of the Conversations with Entrepreneurs course; a new course – Key Drivers for Making Innovation Happen; and, the brand new Experiential Networking Program—all three were highly acclaimed by the students and will return in the next academic year. Many of our in-person events were transformed into keynote webinars, featuring our board members, faculty experts, and other industry leaders, reaching an audience of over 6,000 viewers. And our signature annual event, the Hospitality Business Plan Competition, will once again be taking place virtually in a few days on Saturday, May 1st. Be sure to tune-in to watch the final teams compete for the grand prize of $25,000!
The year has truly been a whirlwind. Despite the challenges faced by so many, the amount of engagement from our students and the industry has been incredible and much more than we could have ever imagined—we thank each and every one of you for your continued support of PIHE. Of course, our successes would not have been possible without the unwavering support and dedication of our advisory board members and industry partners, and for them, we are so grateful.
We hope you will enjoy the PIHE Pulse!
-Linda Canina and David Sherwyn
Academic Co-Directors, PIHE
As one of the strangest semesters in Cornell history winds down, we are pleased to report on the recent activities of PIHE. First, we would like to give a shout out to Cornell — Cornell has done an incredible job managing the pandemic. With robust testing and students understanding, and complying with social distancing rules, we were consistently testing at .01% positivity rate – a testament for all involved!
As for PIHE, with most of the classes remote, with many students residing outside of Ithaca, and with those in Ithaca limited by social distancing, it was certainly a challenge to maintain our level of engagement. We believe that we did so – in fact, we are offering even more opportunities for engagement than we did last year.
First, we resurrected our Conversations with Entrepreneurs Class. With the incredible effort of Board member Jacob Wright, we changed the class' structure such that students needed to come up with a business idea and then each speaker took the students through the phases of business development. From idea, to first source of financing, to legal structure, to pivot, growth, to exit (and all the other steps in between) our Board members and other friends of PIHE provided the students with an incredible learning experience.
With the help of members Stacy Silver, Bob DeVries, Warren Leeds, and Chad Crandall, we kicked off the  Experiential Networking Program, where 16 industry mentors and 80 students have teamed up in an effort to expand student's life and networking skills so they can further develop their knowledge to help them succeed in business and life.
Despite the limitations of being remote, we ran an incredibly successful pitch-deck competition. With 25 teams entered, Andrew Quagliata worked with Judges Bob Alter, Warren Leeds and Monica Digilio to analyze the final four teams. Our winners were: 3rd place ($500) Team Life After Life; 2nd place ($1,500) Team Ultraviolet Transactions; and 1st place ($3,000) Team WEET. We look forward to our business plan competition where we have 33 teams registered!
The Entrepreneurs in Residence Program has been another success. This fall we had 10 EIR's including Board Members: Michael Frenkel, Allison Page, Danny Stein, Fred Singer, and Jacob Wright. Our Board Members held over 30 meetings with students. Thank you!
The Spring semester looks like it will continue to be remote, but we hope to be back to a live semester in the Fall. In the meantime, with the help of our Board and our students, PIHE will continue to foster the entrepreneurial spirit that has been the hall mark of the Hotel School for over 90 years!
Linda and Dave
It has been over three months since Cornell, and much of the rest of the world, shut down. First and foremost, we hope that those who are reading this are safe and healthy and that their families are as well. At this point, it is inevitable that we all know people who have been infected and many of us have lost friends and family – our condolences to all who have suffered a loss.
While the pandemic runs its course, our industry has been decimated. The Hotel School has been active with webinars on, among others, the applicability of new and old laws, real estate workouts, the expected needs of guests and staff as we open back up. With the United States, and the rest of the world, beginning to reopen with new restrictions and constraints, it is the time when entrepreneurs step up. Many of the best initiatives and start-ups develop during economic downturns and times of crisis. From selling, delivering and using excess food and other supplies as if it they were grocery stores to creating their own delivery systems, restaurateurs are looking for ways to stay afloat. Hotels are in a similar mode and there are numerous avenues for innovators to create products and systems that will make guests and employees feel safe in our properties. From conferences, business travel, celebratory functions, and major sports and entertainment events, many of the most common draws to hotels are in question – innovators will lead people back to hotels and ensure that they feel, and they are, safe. Innovative architects may reimage large conferences centers if it turns out that large conferences become a relic.
We at the Pillsbury Institute look forward to facilitating this next wave of innovation. Along with our Board, we will soon be hosting webinars and providing other forms of content that will explore the needs of the Industry, guests, employees, vendors, and other stakeholders. We hope you enjoy reading this newsletter and take a moment to watch this year's Business Plan Competition video. We also hope you will join us for our future webinars, and we hope we can be a resource for those with innovative ideas to help bring the greatest industry in the world back and stronger from this unprecedented time.
Linda and Dave
Welcome to the Pillsbury Institute for Hospitality Entrepreneurship (PIHE)!  Six months ago the two of us were excited with the opportunity to become co-directors of the PIHE. The Institute has been in existence for over a decade and we are thankful for all of the hard work and accomplishments of our predecessors who provided us with a strong organization to continue and expand.
The Pillsbury Institute is tasked with a multi-facetted mission. First, and foremost, PIHE strives to provide students at Cornell's School of Hotel Administration, the SC Johnson College of Business, and the greater University, with the opportunity to learn about, and engage in, entrepreneurial theory, thinking, and activities.  We do this by engaging  with our board members and other friends and colleagues who share their expertise with students through one on one meetings, panel discussions, and work-related mentoring.  In addition, we hold a series of competitions (e.g. business plans and pitch decks), hackathons, classes, and roundtables to further educate and connect students, faculty, and heads of industry.  In addition to working with students, it is our goal to be a home of entrepreneurial thought for the hospitality industry through research, roundtables and conferences.  Entrepreneurship is an academic discipline, a career, an ideal, and most of all is it is a mind-set that drives innovation as the heart and soul of the economy.  There is no more important activity for a university  than to create an atmosphere where students develop their entrepreneurial spirit and entrepreneurs can rely upon a forum to engage and collaborate with other like- (and not-so-like) minded colleagues.  We are honored and humbled to be part of such an important institute.
We are thrilled with the success of last semester's hackathon sponsored by Hilton and featured in Hotel Business, the pitch deck competition, and the beginning stages of the business plan competition. We are so thankful to all the entrepreneurs who donated their time to our students by serving as an Entrepreneur in Residence or as a judge during the fall competitions. As we move into the spring, we are excited about the culmination of the business plan competition, our innovation course in NYC, and planning our first roundtable. We sincerely appreciate all of your  support, and hope to grow the Pillsbury Institute for Hospitality Entrepreneurship with you.
Linda and Dave
Previous Director's Updates
Below are previous director's messages from academic directors of the Pillsbury Institute.
Neil Tarallo, former director
Susan Fleming, former interim director
For students, faculty, administrators, and the Pillsbury Institute alike, the close of the academic year is often an odd mix of frenzied activity and quiet reflection. This year is no exception. In just the last several weeks, Pillsbury has successfully conducted two industry roundtables and two speed networking events; hosted close to a dozen Entrepreneurs in Residence; and sponsored a two-day competition in which students were challenged to come up with innovative uses in the hospitality industry for a humanoid (and adorable) robot, Pepper. These activities, some of which are featured in more detail below, were just part of the many programs the institute carried on throughout the year.
Aside from all the activity, this time of year is also one of reflection, particularly this year, as Pillsbury celebrates its tenth anniversary. On a personal level, I am once again filled with a sense of pride and, well, awe at the incredible accomplishments of our current and former students, just a few of whom are featured herein. It truly is a privilege to teach, mentor, critique, and support them in their many entrepreneurial efforts.
Equally impressive is the impact that the Pillsbury Institute has had in its ten short years in existence. During that time, the institute has been a driving force in developing and formalizing the entrepreneurial ecosystem at the Hotel School and at Cornell. While the school has long had entrepreneurship in its DNA, the Pillsbury Institute has played a key role in encouraging that nascent culture to develop into a full curriculum supported by year-round programming that helps translate classroom learning into real world experience. The impact on students from these efforts cannot be emphasized enough. While it may not always be apparent to those of you who support the institute from afar, it is clear to those of us on the front lines. A week does not go by without me hearing from a current student or recent alumni that participating in a competition, meeting with an inspiring alumni, taking a course, learning a lesson, surviving a tough assignment, or some other aspect of the entrepreneurship offerings at the Hotel School "changed me" or "changed my life."
Importantly, I also reflect on the fact that this curriculum and programming, which serves students from across the university, could not happen without the support of entrepreneurial alumni, industry leaders, expert faculty, and exceptional staff. Thank you for the continuously generous support that so many of you have provided this year to both the Pillsbury Institute and our students. As we look ahead to next year, I hope that we will see many of you in person, perhaps at one of our two recurring competitions (the PitchDeck Competition and the Hospitality Business Plan Competition), as an Entrepreneur in Residence, as a guest speaker in class, at a speed-networking event, at a roundtable, or in a Pillsbury board meeting. If there is a way to get you involved, we welcome it.
One final note: as I took on the role of Interim Director of the Pillsbury Institute this semester, I have been particularly grateful for the support of Michelle Ciaschi, our new assistant program manager. She is assisted by Erica Heim—program manager, and Leslee Kane—administrative assistant. For those of you that don't know Michelle, Erica, and Leslee, I encourage you to stop by and say hello to them next time you are on campus.
Susan Fleming, PhD
Senior Lecturer, Interim Academic Director of the Pillsbury Institute for
Hospitality Entrepreneurship (PIHE) and Hospitality Business Plan Competition Faculty Sponsor
Mona Anita K. Olsen '04, former director
Neil Tarallo, former director
In a recent conversation John Horowitz '13, observed that "the Pillsbury Institute and Entrepreneurship have come out of nowhere these last two years". It was so gratifying to hear that from a student here at SHA and caused me to reflect a bit on PIHE activity. Our students are studying Entrepreneurship in ever growing numbers, students starting businesses continue to rise, and for the first time we see students accepting employment positions related to corporate entrepreneurship with some of the best known brands in the hospitality industry. That is an important step for Entrepreneurship at SHA; students getting jobs (in part) as a result of studying Entrepreneurship. 
Our Hospitality Business Plan Competition once again showcased five "launchable" businesses and I know that three of the five finalists have had at least one inquiry from potential investors. I again would like to acknowledge all the students who developed business plans for this competition. This is a learning experience that carries real-life lessons and I am especially pleased to see a sizeable portion of the competition prize money support the potential launch of new businesses.
In addition we have seen the first of our SHA Case Study series thanks to collaboration between Sr. Lecturer Susan Fleming and PIHE board member and CEO of PAR Springer-Miller Systems, Inc., Larry Hall. Their case focuses on hospitality entrepreneurship and innovation in a corporate environment.
Entrepreneurship course offerings have also increased to accommodate the growing demand from students at SHA as well as other schools and colleges across campus.
None of this would be possible without the support and efforts of faculty and staff but I want to offer a special word of gratitude to my colleagues Susan Fleming and Adam Klausner as well as the PIHE Program Manager Kristen Ciferri. In addition, the PIHE Entrepreneurs in Residence have had a noticeable impact on the value that the institute provides for our students. Thanks to Nick Bayer (Saxby's Coffee), Winston Lord (Venga), Liz Ngonzi (Amazing Taste, LLC), and Jacob Wright (High Peaks Hospitality). Lastly, the PIHE Advisory Board supports our efforts in more ways than I can convey in this newsletter and while so much of what they do is behind the scenes, they are instrumental in the achievements of the PIHE. Please take a moment to visit our list of Advisory Board members and corporate sponsors who contribute in so many ways to our success.
This will be my last column as PIHE Academic Director as I will be stepping down effective June 1, 2013 to become a full time Sr. Lecturer. I look forward to continuing to work closely with our alumni, students, and corporate partners. I am confident that PIHE will continue to deliver on its mission of giving students the chance to practice the entrepreneurial skills they have learned and to develop a portfolio of life experiences critical to success as entrepreneurs and innovators – whether starting their own businesses, or taking the corporate route.
With the support of the School of Hotel Administration, and thanks to the efforts of many individuals, I am pleased to report to you that the Pillsbury Institute conducted two major programs in the past few months, Entrepreneurship and Empowerment in South Africa (EESA) and Entrepreneurial Bootcamp for Veterans with Disabilities (EBV). As you will see from the accompanying items in this newsletter, these two programs combine key elements of the Institute's mission. In addition to fulfilling identified societal needs, they provide direct learning experiences for program participants, as well as giving them the opportunity to put that learning into practice. For EESA, I want to express my appreciation to our hosts at Stellenbosch University as well as the Cornell University Office of Summer Sessions. We would not have had such a successful program without the support of these two great partners. EBV required an unprecedented commitment of a number of faculty from the School of Hotel Administration and the Culinary Institute of America all who donated their time very generously. I also want to thank Carol Zhe and Shannae Murray, of the Centers and Institute staff, who gave generously of their own personal time to help make EBV a success. Also contributing to our PIHE this year are Entrepreneurs-in-Residence, Nick Bayer '00, founder and president of Saxbys Coffee, Elizabeth Ngonzi '98, founder and CEO of Amazing Taste LLC, and Jacob Wright, co-founder and president of Action Companies. These three entrepreneurs make a contribution that is incalculable in terms of providing our students with direct, first-hand knowledge regarding what it takes to start a business. Another way our students learn the realities of the entrepreneurship in the Hospitality Industry is the annual Cornell Hospitality Business Plan Competition, which is already underway, (see the accompanying article in this newsletter). The competing student teams will make their presentations to industry judges in April, in conjunction with Hotel Ezra Cornell. Finally, I want to welcome and introduce you to Kristen Ciferri, our new program manager. Kristen will be responsible for the day-to-day operations of the Institute as well as programming and more!
We are always seeking new ways to assist our students to both learn how to become entrepreneurs and to practice that entrepreneurship. We welcome your suggestions and participation, so please feel free to contact Kristen or me in that regard. Above all, we thank those who have helped us bring Hospitality Entrepreneurship to our students in such a meaningful way.