Jeffrey Horwitz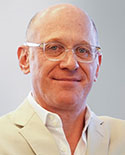 Jeffrey Horwitz
Partner, Mergers and Acquisitions Private Equity Real Estate (Head) Lodging and Gaming (Head) Private Equity Corporate Governance International Practice Group
Jeffrey A. Horwitz is a Partner in Proskauer's Corporate Department, where he heads the Private Equity Real Estate practice and the internationally recognized Lodging & Gaming Group. He also has served as co-head of Mergers & Acquisitions and as a member of Proskauer's Executive Committee. Jeff is a general corporate and securities lawyer with broad-based experience in mergers and acquisitions, cross-border transactions, and long-term joint ventures. He is regularly engaged to advise boards, management teams and investors on strategic matters, from litigation to personnel to transactions.
Jeff counsels clients on the full range of their activities, from raising seed capital through to public offerings, acquisitions, and operational matters, often acting as outside general counsel. He has represented major financial institutions, such as Credit Suisse, JPMorgan, and Morgan Stanley, as well as foreign sovereign wealth funds, in sophisticated financial and other transactions. He represented Merrill Lynch Global Private Equity in connection with its equity participation in the $33 billion acquisition of HCA in what was then the largest LBO ever. He has represented hedge, private equity, and venture capital funds and other investors in structuring, managing, and disposing of investments. He has handled tender offers, "going-private" transactions, IPOs, restructuring and structured finance transactions, and mergers and acquisitions in industries as diverse as biotechnology and aerospace, retail and cable television, and education and scrap metal. He regularly handles transactions outside the U.S., including Europe, the Middle East, Asia, Latin America, Australia, South Africa, and India.
As head of our Private Equity Real Estate group, he works with a team of 75 lawyers from across the firm advising on complex transactions and disputes relating to real estate. As head of our Lodging & Gaming Group, Jeff has handled virtually every type of matter, and has worked with virtually every major player, in these industries. His experience, both in and outside the U.S., extends to hotel and casino development and construction; acquisitions, sales and restructurings; financings; management; marketing; reservations systems; litigation counseling and strategic planning; and ancillary services. This breadth of work is key to executing complex and sophisticated transactions. He is regularly engaged in the largest transactions in the lodging space, having executed more than $5 billion in transactions in the past three years.
As a senior member of our Entertainment Group, Jeff represents The Broadway League (the national trade association for Broadway theatre), the Tony Awards®, and various other joint venture events, such as Broadway on Broadway® and Broadway under the Stars®, as well as producers. In the media industry, Jeff has advised on the acquisition and sale of television, radio, newspaper and magazine properties, and the acquisition and sale of advertising, promotion, and marketing agencies, and joint ventures. He also advises rights holders, including our long-time clients The Leonard Bernstein Office and The Balanchine Trust. He leads our team representing TSG Entertainment in slate financing deals for 21st Century Fox.
Jeff also frequently represents start-up and development-stage companies, as well as established "traditional" businesses, in online, Internet-related or technology businesses. He has handled organizational and structuring matters, venture capital and other equity placements, restructurings (from "down" rounds to recapitalizations to M&A solutions). He has both company-side and investor experience.
As a frequent speaker at real estate and hospitality events, Jeff regularly presents about hotel management agreements at the Cornell School of Hotel Administration and the Tisch School of Hospitality, Tourism and Sports Management, and on M&A and investment matters at lodging investment conferences around the world, including the NYU Hospitality Industry Investment Conference in New York, Americas Lodging Investment Summit in Los Angeles, the International Hotel Investment Forum in Berlin, and the Hotel Investment Conference Asia-Pacific in Hong Kong.
Jeff is a member of the Advisory Board of the Cornell Center for Hospitality Research and has served as a member of the Editorial Board of the Cornell Hospitality Quarterly. He is a director of The New York Hospitality Council, Inc., a not-for-profit forum for hospitality industry leaders and is a member of the Real Estate Capital Policy Advisory Committee of The Real Estate Roundtable. He also has served as a director of the America-Israel Chamber of Commerce and as a member of the French-American Chamber of Commerce in the U.S. and the American Society of Corporate Secretaries. He was a director of The Jewish Community Center in Manhattan for more than 15 years, a member of the Executive Committee of the Lawyers' Division of UJA-Federation for more than five years, and an officer of the Henry Kaufmann Foundation for more than a dozen years. He currently serves as Chairman of the Board of Labyrinth Theater Company and of The American Playwriting Foundation, and is a member of the Board of Directors of StreetSquash. He also was a Vice Chair of the Associates' Campaign for The Legal Aid Society.
Jeff has been with the firm for his entire career and lives in Manhattan and Connecticut.