ENTREPRENEURS IN RESIDENCE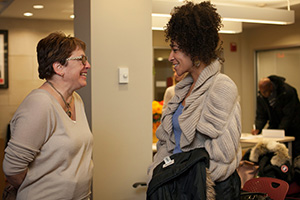 We would like to thank our Entrepreneurs In Residence for graciously committing almost 75 hours of their time to the Pillsbury Institute and to our students this academic year.
Nick Bayer '00, Kent Bruggeman, and Emily Gottschalk '82, each came multiple times throughout the year to meet with students and participate in classes and events. Their knowledge and wisdom has become a true asset to the Pillsbury Institute and they have helped many students with business and career planning.
Thank you again to the amazing entrepreneurs! Visit our website to find out more about our Entrepreneurs in Residence program and learn who will be participating in the program next year.