Lanhee Yung '97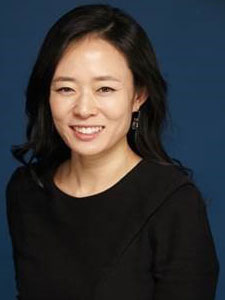 Lanhee Yung is a Managing Director and heads Starwood Capital's Fundraising and Investor Relations Group globally. In this role, she is responsible for raising capital globally on behalf of the Firm's private investment funds and co-investments in real estate and energy infrastructure. She also led the largest disposition in the firm's history for a portfolio of 285 hotels. She is a member of the Firm's Investment Committee.
Prior to joining Starwood Capital in 2010, Ms. Yung was Head of Investor Relations & Fundraising for the CIM Group. She also worked at UBS Investment Bank and GLA Hotels. She started her career at Merrill Lynch as an Analyst and Associate in the firm's Investment Bank.
Ms. Yung received her B.S. from Cornell University, School of Hotel Administration and earned her MBA from ESSEC/Cornell University where she serves on the Hotel Society Board and Advisory Board of Center for Real Estate Finance. She is currently serving her third term on the Board of the Association of Foreign Investors in Real Estate (AFIRE), including the Executive Board as Director of Programs and is Founder of Young AFIRE. She also serves as a trustee of the Crossroads School for Arts & Sciences, Founder of the Women's Tea at PREA, Co-chair of PREA Rising Leaders Committee and on the Board of Women in Real Estate.