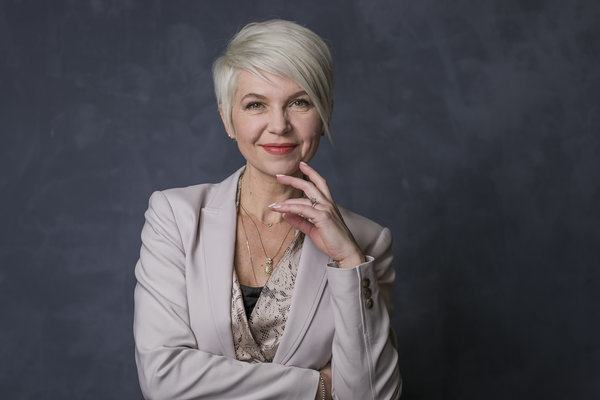 Contact
School of Hotel Administration
607.255.8368
Biography
Maria Wolfe is senior lecturer of management communication at the Cornell School of Hotel Administration. She teaches two required undergraduate communication courses–a first-year business writing class and an upper-level persuasive communication class–and a required graduate communication course in the Baker Real Estate Program. She also teaches a communication elective that focuses on oral delivery skills. She has over 20 years of teaching experience and has taught communication and management classes in the U.S. and internationally. In addition, she has held professional positions in the area of marketing and communications and directed a communication program for the College of Business at Iowa State University.

She has won a leadership grant from the U.S. Department of State and teaching excellence awards for her contribution to the communications programs at Iowa State and Cornell. She holds a PhD in rhetoric and professional communication from Iowa State University. Her research focuses on management communication pedagogy, ethics and crisis communication, rhetoric in professional communication, and intercultural business communication.

In addition to her teaching and research responsibilities, Wolfe serves as the communication center director at the School of Hotel Administration.
Awards and Honors
Faculty Teaching Recognition Award - Junior/Senior Core (2016) Cornell University, School of Hotel Administration
Ted Teng '79 Dean's Teaching Excellence Award (2013) The School of Hotel Administration, Cornell University
Teaching Excellence Award (2008) Iowa State University
Recent Courses
HADM 4650/HADM 6650 - Advanced Communication Practicum in Public Speaking for Hospitality Leaders
HADM 1650 - Business Writing for Hospitality Professionals
HADM 3650 - Persuasive Business Communication for Hospitality Leaders
Academic Degrees
PhD Iowa State University, 2008
MA Iowa State University, 2004
BA Khabarovsk Pedagogical University, 1995