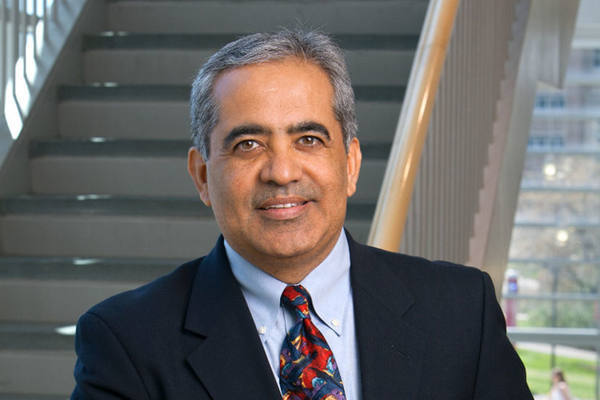 Faculty Area
Interdisciplinary Theme
Innovation, Entrepreneurship & Technology
Faculty Expertise
Marketing
Branding
Ecommerce
Strategy
Hotels
Hospitality
Online Travel Agents (OTAs)
Tourism
Contact
School of Hotel Administration
607.255.9169
Biography
Chekitan S. Dev is an award winning professor of marketing (tenured) and professor of management (by courtesy) at Cornell University's SC Johnson College of Business in the School of Hotel Administration. He is internationally recognized for his teaching and course development and has received multiple awards for teaching excellence from undergraduate students, graduate students, and Ernst & Young. In 2019 he received the Overall Winner (Best Case Study) Award from The Case Center at Cranfield University, UK.

Professor Dev is a globally renowned thought leader and the leading expert on hospitality marketing and branding. His award winning research has appeared in the highest quality peer-reviewed publications including the Journal of Marketing and Journal of Marketing Research, Harvard Business Review and Cornell Hospitality Quarterly, and he is the author of Hospitality Branding (Cornell University Press). His work has been presented at the most prestigious business and hospitality schools including Harvard, Wharton, Chicago, Oxford, ESSEC, Indian Business School, National University of Singapore, Michigan State, Florida International, Denver, and Glion. In 2018 he was a finalist for the 2017 Best Service Research Paper of the Year Award from the American Marketing Association.

Professor Dev engages frequently with corporate, government, education, advisory, legal, and private equity organizations as an expert witness, consultant, keynote speaker and workshop leader, all over the world. These include Accor France, Bain Spain, Breeden, Crystal Cruises, Deloitte Jordan, Disney, Dolce Canada, Expedia, ExpoGourmand Chile, Four Seasons New York, Four Seasons Mumbai, Fortress, Hilton, Holiday Inn, HOTUSA Spain, Horwath Austria, Hyatt, IBM, Jampro Jamaica, Jones Day, JP Morgan Chase, Jumeirah Dubai, Landor, Leading Hotels, Leela India, Marriott, McDonald's, MGM Resorts, NHV Japan, Oberoi India, One&Only UK, Peninsula Hong Kong, Priceline, Ritz Paris, Ritz-Carlton Bali, Ritz-Carlton Destination Clubs, Rosewood, Sands China, Sarovar India, Skadden Arps, Taj India, Tishman, Westin, Whole Foods, Wyndham, YUM Brands, Zatisi Czech Republic, and others. In 2010 he was selected as one of the "Top 25 Most Extraordinary Minds in Hospitality, Travel and Tourism Sales and Marketing" by Hospitality Sales and Marketing Association International.

Professor Dev is a sought after commentator on hospitality trends. He has been interviewed by the Wall Street Journal, the New York Times, the Washington Post, the Economist, TIME, Newsweek, the Los Angeles Times, BusinessWeek, the International Herald Tribune, People, Indian Express, National Public Radio, NBC Nightly News, and Knowledge@Wharton.

Professor Dev is a dedicated contributor to his university, profession and local communities. He has served on important governance committees at Cornell including the Faculty Senate, Faculty Advisory Committee on Tenure Appointments, and the Faculty Policy and Admissions Committees of the Hotel School where he chaired several search, tenure, promotion and reappointment committees and industry roundtables. For the academy and hospitality industry, he co-chaired CHRIE's Strategic Planning Committee, served on the American Hotel and Lodging Association Chairman's Marketing Task Force, serves as editor and peer reviewer for refereed publications, and advises hospitality-related startups. His pro bono activities include conducting workshops for non-profit groups including Tompkins Tourism, Finger Lakes Tourism and Entrepreneurship Boot Camp for Veterans.
Awards and Honors
Dean's Academic Excellence Award (2016) School of Hotel Administration, Cornell University
CHR Industry Relevance Award (2016) Cornell University, School of Hotel Administration
Highly Commended Paper Award (2015) IJCM Editors - Emerald Publishing
Hospitality Research in Practice Award, Honorable Mention (2010) Cornell Center for Hospitality Research (CCHR)
Cornell Hospitality Quarterly Best Article Award, Runner Up (2010) Cornell Center for Hospitality Research (CCHR)
Recent Courses
HADM 4480/HADM 6480 - Brand Management
HADM 2430 - Marketing Management for Services
Academic Degrees
PhD Virginia Polytechnic Institute and State University, 1988
Master Ecole Superieure des Sciences Economiques et Commerciale (ESSEC), 1985
Post-Graduate Diploma Oberoi School of Hotel Management, 1981
BA University of Delhi, 1979