Establishment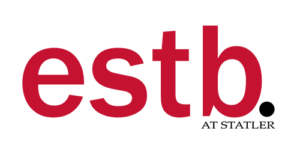 Establishment at Statler is a refined casual dining restaurant in the Cornell Peter and Stephanie Nolan School of Hotel Administration that is staffed and operated by students in the restaurant-management course during the academic semester. Establishment opened its doors on September 17, 2012, as the culmination of a multi-semester effort supported by faculty and staff, to launch a student-run restaurant.
Positioned as a classroom first and restaurant second, Establishment serves as a hands-on learning environment for students to synthesize food service concepts, business principles, and hospitality management theories, and to apply their knowledge in a live restaurant setting. As a restaurant open to the public, our goal is to provide our patrons with a unique and fulfilling dining experience.
The Menu at Establishment has been engineered to reinforce students' knowledge of various cooking methods as well as increase their experience working with an array of food-production tools and equipment, while simultaneously providing guests with an enticing, eclectic mix of dishes inspired by a variety of different cuisines.
Service at Establishment is intended to be comfortable and relaxed, yet polished and professional. Students are trained to anticipate guests' needs and to provide the level of service expected.
The Establishment is now open. We look forward to serving you!