Hospitality industry

Insights & tools
Open events, thought leadership, and industry news related to the COVID-19 pandemic
---
The School of Hotel Administration (SHA) has developed this collection of resources—including webinars, peer-reviewed research articles, faculty-authored opinion pieces, and more—to equip all sectors of the hospitality industry with tools and guidance as its leaders continue to navigate the unprecedented impacts of the COVID-19 pandemic.
Join us:

Online Events
Join faculty, alumni, and industry experts online for a series of webinars and panel discussions
---
SHA is offering a series of open webinars and panels with faculty and in partnership with industry advisory board members from our centers and institutes. In addition to those events listed below, please review our comprehensive list—new webinars are being added daily.
Featured events hosted by SHA and Cornell University
Reframing and Innovating through the Pandemic: The Story of the Canlis Brothers
Tuesday, February 02, 2021, 3pm EST

As third-generation owners of this family business, Mark '97 and Brian '01 Canlis have strengthened the restaurant's legacy and community connections and reframed the restaurant industry's human resource model of investing in the aspirational career goals of its employees. During the global pandemic, the brothers have found inspirational new ways to innovate and meaningfully support their community in ways that support their business model.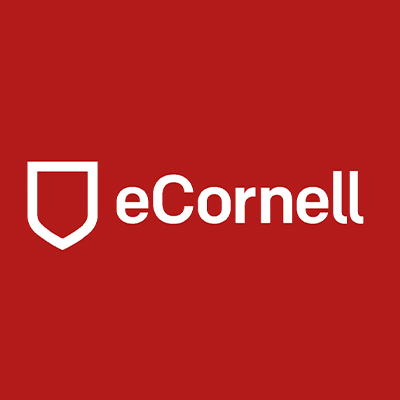 Look for these upcoming webinars!
Registration for the following events will be available soon. Click here to check if registration has opened. Titles subject to change. All times EST.

The New NLRB (National Labor Relations Board)
Featured faculty: David Sherwyn
Date: February 9, 2021
Hotel of Tomorrow
Featured faculty: Marie Ozanne
Date: February 9, 2021
Time: 1 p.m.-2 p.m.
Implementing Tech in the Hospitality Industry
Date: March 16, 2021
Time: 1 p.m.-2 p.m.
Titans of Real Estate
Moderated by: Richard Baker '88
Date: April 6, 2021
Time: 12 p.m.-2 p.m.
Redefining Hospitality
Date: April 13, 2021
Time: 1 p.m.-2 p.m.
The First 100 days of the Biden Administration
Date: April 20, 2021
Time: 1 p.m.-2 p.m.
Missed us live? Recorded livestreams are available below.
How is COVID-19 impacting the hospitality industry? SHA faculty are experts across various hospitality sectors including restaurants, hotels, revenue and finance, cruises, communication, labor and employment relations, and property ownership, operations, and management. For media inquiries, contact Sarah Magnus-Sharpe, 607.254.7109.
December 10, 2020
Professor Chris Anderson says that every company is debating the value of meeting clients in person versus connecting virtually.
November 30, 2020
Professor Steve Carvell discusses why some countries are opening back up to tourists during the pandemic.
November 20, 2020
With states considering greater COVID shutdown measures, Professor Bruce Tracey says the success of the ski season hangs in the balance.
Below is a curated list of research and reports from SHA faculty and other hospitality industry contributors to help you navigate the COVID-19 crisis. In addition to the documents listed below, you can find a comprehensive list of COVID-19 resources for hospitality companies assembled by CIHLER and advisory board member When Labs.
Industry events hosted by SHA's advisory board members
Explore SHA's centers and institutes for more resources and direct contact information. Our centers and institutes serve as SHA's hub for industry connections and research. To reach SHA faculty directly for consultations or advice, you can find them in the school's directory, listed by subject-matter expertise.