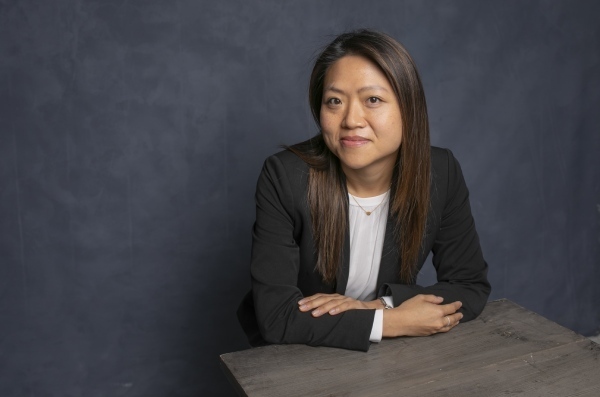 Faculty Area
Interdisciplinary Theme
Faculty Expertise
Food and Beverage Management
Hospitality and Services Design, Management and Operations
Culture & Cuisine
Operations Management
Gastronomy
Food Industry Management
Food Trends
Contact
Cornell Peter and Stephanie Nolan School of Hotel Administration
Biography
Lilly Jan is a lecturer of food and beverage at the School of Hotel Administration. She brings nearly 15 years of experience in hospitality and foodservice, having worked in across the industry, including catering and events, retail, and television production. Prior to joining Cornell, she was the Director of Culinary Operations for Newbury College in Brookline, Massachusetts. Lilly also served as a faculty member and academic advisor at Newbury College, creating and teaching a range of classes across culinary and hospitality management. She has also taught for Le Cordon Bleu and Boston University.

As a chef, product and recipe developer, and consultant, Lilly has worked with a variety of food-based businesses, including a food truck, on-demand food delivery, food start-up, and retail food stores. She specializes in operations management, focusing on ushering food business concepts to market.

A frequent speaker and media contact on food culture, cooking and Chinese cuisine, Lilly has been featured in print and radio outlets. She worked on TV production for America's Test Kitchen and was a regular contributor for WGBH's Boston Public Radio.

Lilly's research interests focus on workplace culture and career progression in the foodservice industry, food safety and food allergy training and education in restaurants, and culture and cuisine.
Selected Publications
Jan, Lilly; Coleman, Shannon; Naig, Anirudh. "Pilot Development of a Critical Food Safety Message Visual Communication Tool for Farmers' Market Vendors"Journal of Human Sciences and Extension (Online Only). 9.3 (2021): 142-153
Jan, Lilly; Naig, Anirudh. "Food allergen labeling of commonly used ingredients in Chinese restaurants in the United States"Food Control. 130 (2021): 108381
Jan, Lilly; Naig, Anirudh. "Food Allergy Knowledge, Attitudes, Practices, and Training Experiences of Employees in Chinese Restaurants"Journal of Foodservice Management and Education (Online Only). 14.1 (2020): 15-24
Recent Courses
HADM 4380/HADM 6380 - Culture and Cuisine
HADM 4530/HADM 6530 - Foodservice Facilities Design
HADM 3350 - Restaurant Management
Academic Degrees
PhD Iowa State University, 2018
MLA Boston University, 2012
BS Boston University, 2004