From the Director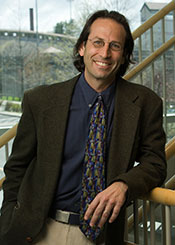 As CIHLER finished its first 18 months of operations, we are happy to report a number of accomplishments. First, we now have 23 partners who are providing leadership, guidance, and content in the form of updates on cutting edge issues. As described more fully in this newsletter, since last March we have held our annual HR in Hospitality Conference in April in Las Vegas, a webinar with our partner Kara Maciel in June, and the 13th Annual Labor & Employment Roundtable in September. Also, in September, our partners Ilene Berman and Gregg Gilman, along with faculty members Paul Wagner, and myself, presented at Practicing Law Institute Continuing Legal Education program in NYC. In November, our partner Mike Lebowich and I presented at the Georgetown Law School Hospitality Law Summit.
Our Board meetings in November produced great ideas for the future. In the New Year we will be hosting two new Roundtables: (1) an owners and operators Roundtable; and (2) our first union-management Roundtable. These Roundtables are in addition to our 3rd Annual Labor Relations Roundtable in Boca Raton in February, our HR Roundtable in Ithaca in April, and the 14th Annual Labor & Employment Law Roundtable in Ithaca in October. Also, our partner Greg Smith, Paul Wagner, and I will be presenting at the first annual ALIS Law conference in LA, California, on January 27. In addition, we are planning a series of regional Roundtables throughout the year, a number of webinars, and are in the processing of creating a mechanism for partner communications on the topics affecting hospitality labor and employment relations.
Student involvement continues to grow. Last year Karim Lakhani did an honors thesis comparing union versus non-union hotels, 7 students traveled to Las Vegas for our conference, and 30 students traveled to NYC to witness an arbitration. In September, more than 150 students attended our Roundtable.
As we approach the New Year, there is no shortage of issues affecting our industry. We will all watch the evolution of the joint employer doctrine in the franchise setting with regard to the National Labor Relations Board, the EEOC, and the Department of Labor. In addition, the NLRB has recently changed the law with regard to use of employer's computers, timing of union elections, and deferral of cases to arbitration. At the same time, minimum wage laws are being enacted in cities throughout the country and there is litigation surrounding these changes. CIHLER and its partners will continue to work with each other to support, contest, and analyze the changing labor and employment landscape as we work toward our ultimate goal of helping to modernize the Industry.