From the Director, November 2019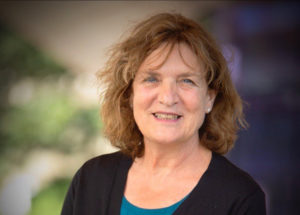 This has been a busy year here at the Center for Hospitality Research! I want to reach out to all of our members and newsletter followers to update you on the many events and happenings over the past few months. One of the biggest changes here at the CHR is the change in leadership. Allow me to introduce myself: my name is Linda Canina, and along with my responsibilities as Director of the CHR, I am a professor in the Finance, Accounting and Real Estate group at the Cornell School of Hotel Administration (SHA). It has only been a few months since I assumed directorship, but I have been pleased with all the industry related collaborative work we have been able to get done at the Center as highlighted below. Finally, please take a moment to read our updated mission statement, and be sure to check out CHR Insights which includes Cornell faculty research articles, as well as quarterly updates on Real Estate Market Indices, produced in collaboration with the Center for Real Estate and Finance (CREF).
In September CHR hosted a Sustainability Roundtable here at Cornell. Participants representing hotels, restaurants, non-profits and academic institutions, gathered to discuss the struggle of excess food and food rescue in the hospitality industry and presented research and solutions to this issue. With the focus around the world turning more and more to environmental issues, this was a hot button topic we were excited to tackle.
Continued support for our Alumni brought us to the 18th Annual Cornell MMH Reception on November 10th in New York City. This was a wonderful networking event, and gave the opportunity to recognize MMH '03 graduate Mia Kyricos of Hyatt as the MMH Outstanding Alumna of the Year! Congratulations Mia!
Most recently, our CHR Advisory Board Members and Affiliates gathered at the annual Fall Board Meeting on November 11th. This gave our Board members a chance to present topics they see as important to the advancement of the industry, and also to plan for future collaboration. The CHR Board Members and Affiliates also attended the 97th Annual Cornell Hotel Society Reception at the Gramercy Park Hotel later in the evening. Always a good time!
The CHR will end its 2019 activities at the INSPIRE '19 – The Luxury Hospitality Conference in Miami, FL on December 4th. Not a bad location for that time of the year when you live in Ithaca, NY! Our CHR Advisory Board Chair, Mark Lomanno, in an example of collaboration across centers, will be moderating a panel with PIHE Board member Stacy Rosenthal, on the discussion topic: The Impact of Alternative Accommodations in the Luxury Market. Luxury advisors are making adjustments for the client's growing demand for unique experiences, and might not always have a product to match. We will discuss how to navigate these alternative accommodations while managing the clients' high-level expectations who, as consumers, are often immune to outside economic conditions. In addition, we will briefly discuss the performance and actions of the luxury market under varying economic conditions and discuss alternatives.
Lastly, I would like to once again thank our new and existing Board Members and Affiliates for their time and commitment to the hospitality industry and more specifically to the Center for Hospitality Research here at Cornell University. Please look for our Board Member Highlights in this Newsletter and our future issues as we express our appreciation for their role in our success.