2018 Retail Real Estate Case Competition
The 3rd Annual ICSC & Cornell International Retail Real Estate Case Competition took place during the annual International Council of Shopping Centers (ICSC) RECon in Las Vegas, Nevada, on May 20-21, 2018.
The event, jointly hosted by the Center for Real Estate and Finance and ICSC, showcased international and national teams from top real estate programs competing to win the top prize of $10,000. The teams analyzed a real-world retail real estate case in five days and presented their investment pitch to industry executive judges acting as potential investors.
Cornell University took third place and was represented by Eileen Gao '19, Max Feng '19, Lily Li '19, and Haley Tan '19. Congratulations to the winning teams!
Final Results and Presentation Videos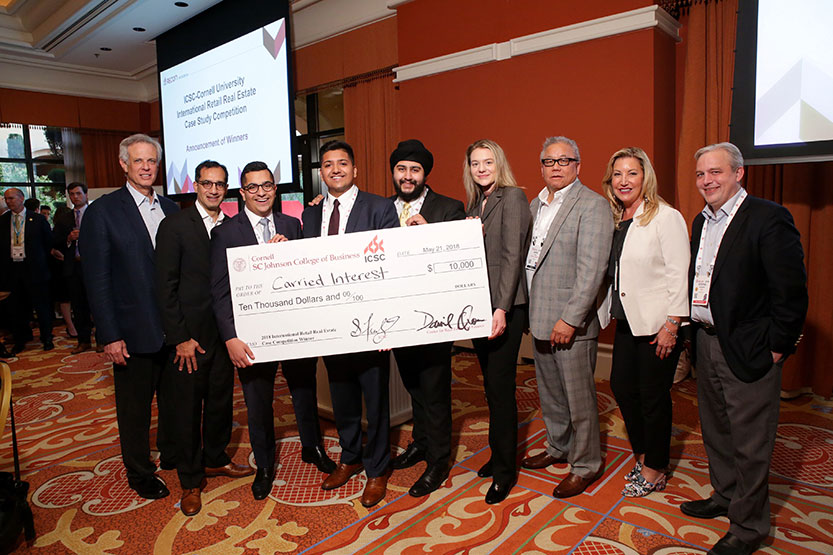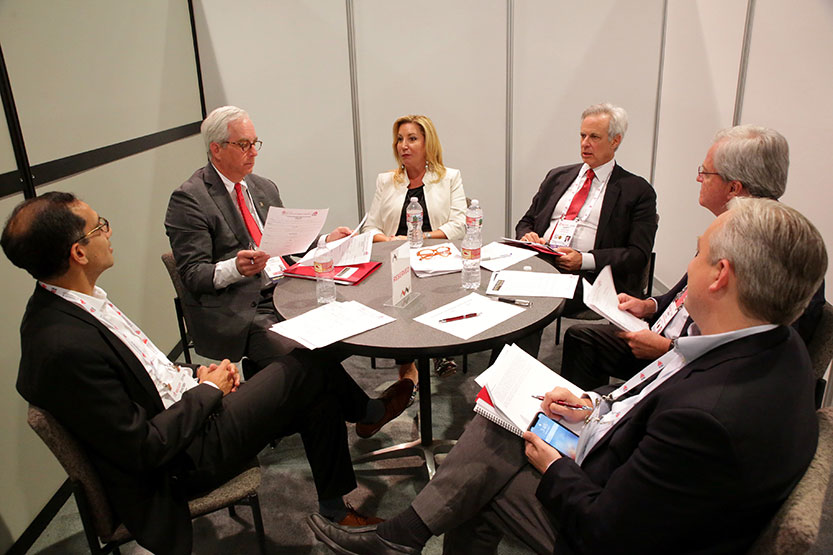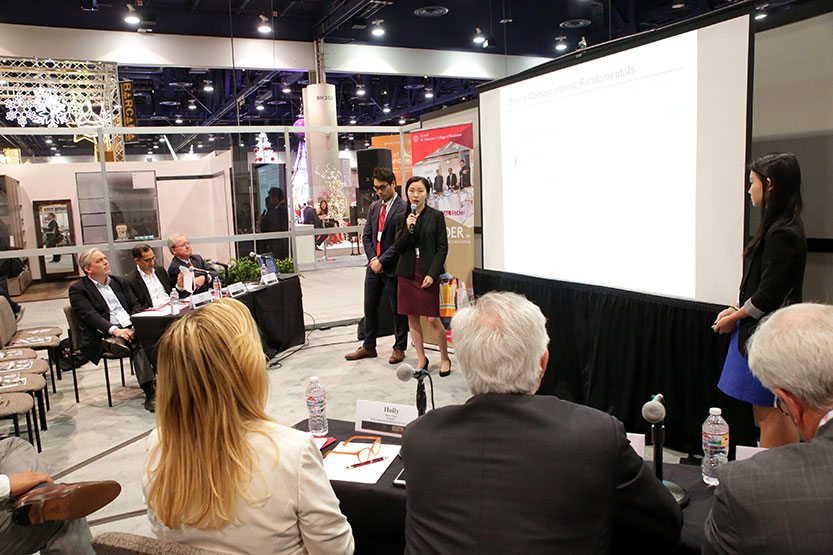 Competing Teams
Teams represented universities including:
Cornell University
New York University
University of Colorado – Boulder
University of Connecticut
University of Pennsylvania
University of Queensland
Judges
CREF would like to thank this year's participating judges:
Karen Case – President and Executive Managing Director; U.S. Commerical Real Estate, CIBC
Holly Cohen- Founder of Holly Cohen Retail Advisory Services
John Crossman – Chief Executive Officer, Crossman & Company
Peter Eisenberg – Principal, Clark Street Real Estate
Stefan Freiberg – Chief Financial Officer, International Council of Shopping Centers
John Gerdes – Executive Vice President, Retail Asset Management at L & B Realty Advisors
Carl Goertemoeller – Chief Business Development Officer, Viking Partners
Elizabeth Holland – Chief Executive Officer and General Council, Abbell Associates
Brad Hutensky – Founder and CEO, Hutensky Capital Partners
Shobi Khan – President and Chief Operating Officer, GGP
Richard Kuhle – Founding Principal, Chairman, and CEO, Vestar Development Company
Kenneth Lamy – Founder, President, and CEO, The Lamy Group
James Maurin – Founder and Past Chairman, Stirling Properties
Marty Mayer – President and CEO, Stirling Properties
John Morrison – Vice Chairman, Choice Properties REIT
Gary Rappaport – Chief Executive Officer, Rappaport
Beverly Ricks – Principal, Retail Property Solutions
George Sakakeeny – Founder and Managing Member, Colonial Square Ventures
John Swagerty – Senior Vice President for Development, Acadia Realty Trust
Sarah Vasquez – Executive Vice President, Management and Operations, Howard Hughes Corporation
For additional information, contact Cristina Carter.