2010 Cornell International Real Estate Case Competition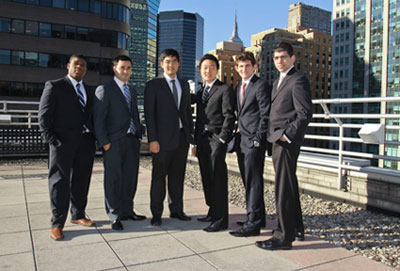 The Center for Real Estate and Finance hosted the 2nd Annual Cornell Real Estate Case Competition, Wednesday, November 10 – Thursday, November 11, 2010 in New York City. TIAA-CREF generously offered to hold this event at their corporate headquarters – 730 3rd Avenue.
Seven of the top undergraduate academic real estate programs in the country and in Canada have entered teams of six real estate students to compete in this exciting and enriching academic event. Each team has four days to prepare their analysis and make investment recommendations on a real estate case study, which is based on an actual commercial real estate transaction.
They will present their analysis to a panel of judges, comprised of distinguished senior real estate professionals, who will determine which team has the best overall analysis and presentation. The teams will be judged not only on their investment recommendations, their approach to the problem, and their presentation skills, but also on their ability to answer and response to direct and probing questions posed by the judges.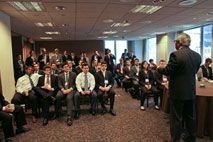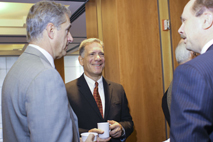 Prize Money
The winning team will receive $6,000 and the runner‐up will receive $3,000.