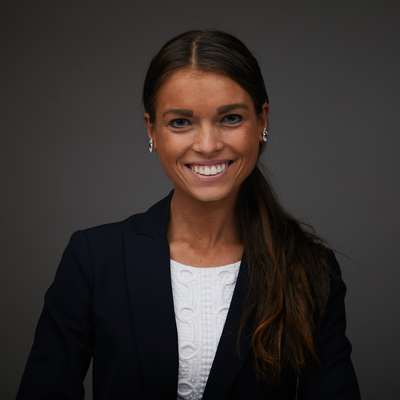 T​aylor Hardy is an intense, driving, results-oriented self-starter whose sense of urgency is tempered and disciplined by her concern for the accuracy and quality of her work and her colleagues. Her worldwide travels to over 40 countries strengthen and broadens her perspective on the world. ​ ​She was reared in Pittsburgh, Pennsylvania, but she moved to Hudson, Ohio to attended boarding school at Western Reserve Academy. In December of 2019, she graduated summa cuma laude from Cornell University's School of Hotel Administration with her Bachelor of Science, real estate minor, development concentration, and distinction in research.
To show Taylor's appreciation for all the professors did for her during her time at Cornell, she served as a teaching assistant for more than ten different courses including the following: Asset Management, Hospitality Facilities Management, Hospitality Real Estate Finance, Investment in Real Estate Securities and Funds, Principles of Real Estate, Organizational Behavior, Marketing Management, and several others. Additionally, Taylor was a student researcher at the Pillsbury Institute for Entrepreneurship. ​ ​Involved at Cornell outside of the classroom, Taylor held several leadership positions in multiple organizations. She served on Cornell Real Estate's Club Executive Board and as the President of the Cornell Spa and Wellness Association and was a very active member in several other clubs.
Taylor's professional development has been shaped by her past internships in New York City and Pittsburgh. She worked closely with company finance analysts, real estate agents and brokers, customers, acquisition analyst, development team, and property managers. Ever mindful of the opportunities in the development of the business at hand, she always finds shortcuts and ways to streamline a company's operations. Taylor looks forward to furthering her passions in the real estate industry as Hardy World's Vice President of Operations.