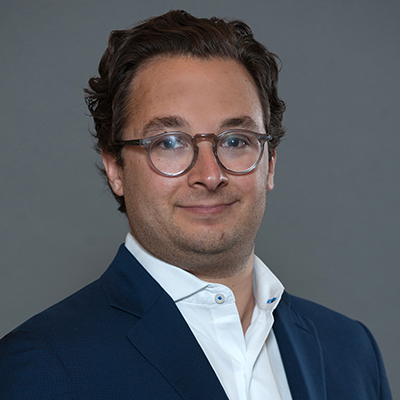 David Israel '09
Senior Vice President, CHA
hotelAVE
Cornell Nolan School affiliations:
David Israel, SHA '09, is a Senior Vice President at hotelAVE and an active member of its Executive Committee. He currently oversees day‐to‐day operations and strategy to maximize the investment value of properties including independent, boutique and branded affiliations in the East Coast, Rocky Mountain, and Caribbean regions. David is also responsible for client relations, including identifying acquisition opportunities, asset management and consulting assignments. Since joining the firm in 2009, he has played an integral role in expanding the firm's owned asset portfolio; establishing hotelAVE's New York presence; and creating financial investment models and benchmarking tools.
David was instrumental in the formation of PostScript Hospitality and spearheaded its launch and partnership with hotelAVE, providing clients with unprecedented consulting and advisory support, including on‐the‐ground operational services.
David received a BS from Cornell University at the School of Hotel Administration and currently sits on the Dean's Council of Young Alumni.
As a respected thought leader, David is a frequent lecturer at his alma mater and New York University, and he is often quoted as an industry expert in the boutique and hotel technology space. In 2014, he was named among Hotel Management's prestigious "Thirty Under 30" in 2014, recognizing the hotel industry's top talent.