CIHLER: Using Human Capabilities and Skills to Organize, Manage and Deliver Work
June 25, 2020 @ 11:00 am

-

12:00 pm

EDT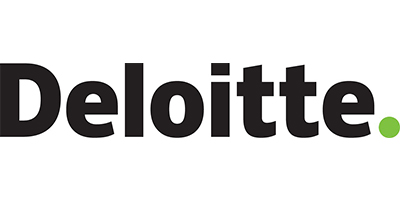 ​Course Description
Disruption is radically altering the nature of work, the notion of what it means to have a "job," and—ultimately—a company's value proposition. In response, many organizations are rushing to execute strategies, generate value, and develop new lenses for appraising and developing workers.
Too many organizations, however, are coping by redoubling their emphasis solely on skills acquired through training, experience, and exposure. But what if the pace of change in the market and the speed at which these skills lose viability become too great? Widening the focus to include more than skills can help address this.
​Learning Objectives
Upon completion of this webinar participants will be able to:
Define and differentiate between skills and enduring human capabilities and how they're developed
Explain why organizations should adjust their approach to talent to include a focus on human capabilities that enable workers to adapt quickly and continuously to disruption
Illustrate ways organizations are using skills and human capabilities to hire, develop and engage talent
Discuss the potential impacts on talent acquisition and how recruiters can recode how they have traditionally sourced and assessed talent

Speakers
Julie Hiipakka
Vice President, Learning & Career Research Leader
Bersin™, Deloitte Consulting LLP
Julie leads learning research for Bersin. Julie has more than 20 years of experience in learning and development, talent management, and recruitment in consulting and in-house roles. Her practitioner experience includes creating global onboarding programs, using peer-created learning within leadership training, multiple mergers and integrations, and leading a globally distributed team. Julie helps organizations create business impact by connecting learning, talent, and organizational change efforts to organizational goals and strategy.
A certified professional in Learning and Performance, Julie holds a master's degree in communication from Florida State University.
Denise Moulton
Vice President,Vice President, Talent Acquisition Research Leader
Bersin™, Deloitte Consulting LLP
Denise leads human resources and talent acquisition research for Bersin. She draws upon more than 15 years of experience as a HR practitioner and TA leader in global consumer goods to help organizations recognize and remedy their unique talent challenges and drive greater business impact. Areas of expertise include recruiting strategy and management, onboarding, campus recruiting, employment branding, talent management, HR administration, and field operations.
Denise holds a bachelor of arts in English and has completed coursework toward a master's in labor relations and human resources from the University of Rhode Island.
David Mallon
Chief Analyst
Bersin™, Deloitte Consulting LLP
David is Bersin's Chief Analyst. He is Bersin's lead storyteller, the executive face for Bersin to its Members, clients, & the HR vendor market – and a catalyst for building demand for Bersin in and out of the Deloitte ecosystem. As an eleven year veteran with Bersin, he is a sought-after thought leader and frequent speaker all areas of HR, talent, learning, and leadership.
Part of Deloitte since 2013, and lead of the Bersin research team for 6 years, he connects Bersin, the HR market, & Deloitte's Human Capital practice on research-based practice, and is an advocate for the "outside-in" perspective in the development of Bersin's and other related Deloitte offerings. Past work includes continuous learning, learning cultures, learning organization maturity, & learning technology; & the future of HR, its operating models & governance.
David holds a B.A. in English Literature from Emory University and an M.S. in Digital Media from the Georgia Institute of Technology with focuses on computer-aided distance learning and on storytelling in digital environments.
Related Events