CIHLER: What's Happening Now in the "New Normal" – Estate, Gift and Philanthropic Planning in the COVID-19 Environment?
June 25, 2020 @ 11:00 am

-

12:00 pm

EDT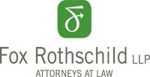 Join Corporate Valuation Advisors, Inc. (CVA) for a lively and informative discussion featuring valuation techniques and updates from Jim Volkman, Managing Director – Financial Valuation Services , Corporate Valuation Advisors, gift & estate planning strategies from Jerald (Jerry) David August, Esq., Partner – Fox Rothschild LLP and philanthropic planning  from Marie Arrigo, MBA, CPA , Tax Partner, Co-Leader of the Family Offices Practice, EisnerAmper LLP.  This webinar will address; valuation techniques, advantages and updates available in a market downturn, gift and estate planning strategies in a COVID -19 world and charitable giving perspectives, including; philanthropy in a COVID-19 environment, charitable giving and the family legacy, incentives & lead trusts.
1. Valuation techniques, Advantages and Updates Available in a Market Downturn
Jim Volkman – Corporate Valuation Advisors, Inc.
Volatility and Non-marketability Discounts (on the rise)
Business Valuations – the impact of Covid-19
Implications for Estate Planning
The relationship between valuation professionals and estate planning attorneys
2. Gift and Estate Planning strategies in a COVID-19 World
Jerry August, Esq. Partner and Chair, International Tax and Wealth Planning Group- Fox Rothschild, LLP
How estate planning attorneys are advising clients during COVID-19
Recent changes in Federal tax law affecting trusts and estates and high net worth individuals; migration to low state tax jurisdictions
Estate planning strategies in a period of low-interest rates
Making large gifts in order to utilize the high exemption equivalent amount
Benefits and costs to expatriation
3. Charitable Giving
Marie Arrigo, MBA, CPA & Partner – EisnerAmper LLP
Philanthropy in a COVID-19 Environment
Charitable giving and the family legacy
Charitable Giving Incentives under the CARES Act
Charitable Lead Trusts

Related Events