C&I: Leading Our Industry Forward: A Conversation with Two Top Global Industry Leaders
July 2, 2020 @ 10:30 am

-

11:30 am

EDT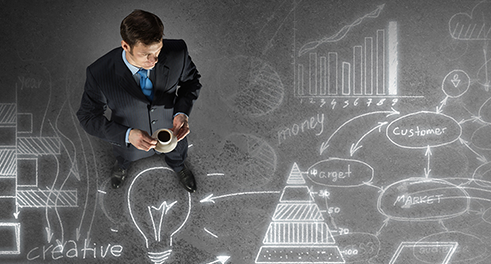 The hospitality industry is facing an unprecedented time in its storied history. As we plan for our industry's recovery, we need to understand and prepare for a new way of doing business. Hospitality leaders around the world face tough decisions about how to steer their companies forward after an incredibly tough period.
To weather the crisis and emerge stronger, industry leaders will have to rethink the future of travel and hotel stays. Travelers are likely to be wary about returning to their old ways, putting an onus on the industry to rebuild traveler trust. Only by rising to the moment will we usher in a new golden age of travel.
In this webinar, we will hear from two of the most renowned leaders in our industry: Keith Barr '92, InterContinental Hotels Group CEO, and Anthony Capuano '87, Group President for Global Development, Design and Operations Services at Marriott International, and also our own Kate Walsh, Dean, Cornell School of Hotel Administration.

What You'll Learn
How the pandemic has affected the hospitality industry and what the road to recovery looks like
Short- and long-term strategies that industry leaders are adopting to lead their companies through this crisis and emerge stronger than ever
How the pandemic and its aftermath can spur new methods of doing business
Ways to rebuild traveler trust, including the value of loyalty programs and partnerships
How hotels may be operated differently in the future
The roles technology will play when widespread travel resumes
Related Events
September 27

|

Recurring Event

(See all)

One event on August 31, 2023 at 12:00 am

One event on September 27, 2023 at 12:00 am

One event on September 28, 2023 at 12:00 am

One event on October 17, 2023 at 12:00 am

One event on October 18, 2023 at 12:00 am

One event on October 31, 2023 at 12:00 am

One event on November 1, 2023 at 12:00 am

September 28

|

Recurring Event

(See all)

One event on August 31, 2023 at 12:00 am

One event on September 27, 2023 at 12:00 am

One event on September 28, 2023 at 12:00 am

One event on October 17, 2023 at 12:00 am

One event on October 18, 2023 at 12:00 am

One event on October 31, 2023 at 12:00 am

One event on November 1, 2023 at 12:00 am