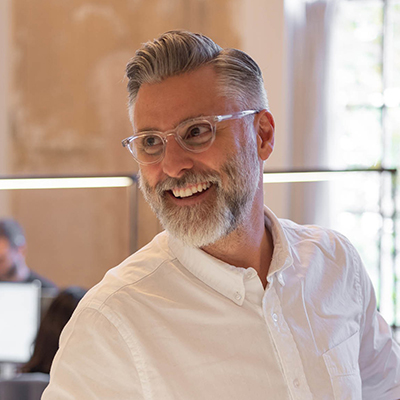 Kevin Osterhaus is the President of Graduate Hotels. In his role, Kevin oversees all aspects of global operations across the collection of 34 operating U.S. and U.K. properties.
Most recently, Kevin held the role of Chief Operating Officer for U.K.-based Ennismore International, overseeing global operations for The Hoxton hotels, including The Hoxton's independent restaurants and the successful U.S. and U.K. launch of Working From_, the group's coworking brand. Prior to Ennismore, Kevin held New York City-based roles as
President for SIXTY Hotels and Executive Vice President of Operations for Standard International. His career has also included leadership roles with companies including Bunkhouse Group, Destination Club Management and ClubCorp.
He is a board member of Saira Hospitality, a global nonprofit focused on driving sustainable
labor through hospitality skills education. Kevin received his Bachelor of Hospitality
Management from the University of Missouri and currently serves on the school's
Industry Advisory Board.