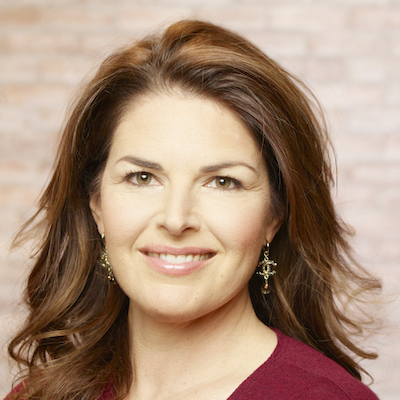 Elizabeth Blau
Cornell Nolan School affiliations:
With an impressive career spanning nearly three decades, James Beard Award Nominee Elizabeth Blau is the founder and CEO of restaurant development company Blau + Associates and is widely credited with transforming Las Vegas into the world-class culinary destination it is today. A renowned restaurateur, Blau's skilled touch defines her work in Las Vegas and around the world.
A graduate of the prestigious Cornell School of Hotel Administration, Blau began her career in New York with legendary restaurateur Sirio Maccioni, proprietor of the iconic Le Cirque, and worked with him to expand the brand to Las Vegas. After opening Le Cirque at the Bellagio, Blau was recruited to Mirage Resorts as Vice President of Restaurant Development. In that role and in her subsequent evolution to EVP of Restaurant Development and Marketing for the Wynn Las Vegas, Elizabeth developed and oversaw every aspect of food and beverage concept creation, development, operations, and promotion for hundreds of restaurants. With her vision, Blau inspired award-winning chefs, and convinced them to venture to Las Vegas and join with her in transforming the culinary culture and dining experience there. This quantum leap forward and focus on fine food, were revolutionary to the once buffet focused dining scene.
Elizabeth founded Blau & Associates in 2002 and made it into one of the foremost restaurant development and consulting companies in the field. She went on to open a series of successful restaurants across Las Vegas.
In 2012, Blau and husband chef Kim Canteenwalla embarked on their first solo independent venture, Honey Salt. The next year, Blau & Associates partnered with Buddy Valastro, star of TV's Cake Boss, to open Buddy V's Ristorante on the Las Vegas Strip. The fine-dining restaurant Andiron Steak & Sea followed in Las Vegas in 2015. For the Parq Vancouver Resort & Casino, which opened in 2017, Blau conceptualized, developed, and assembled a world-class portfolio of five restaurants, including a new location of Honey Salt in the JW Marriott, which they continue to operate today.
Blau has appeared as a judge on the Food Network's Iron Chef America, has been featured on the Travel Channel and the Martha Stewart Show, and is an annual judge for Hotels magazine "Great Hotel Restaurant" list.  Elizabeth co-starred on CNBC's Restaurant Startup as one of the Season 3 investors. In 2017, Blau and Canteenwalla co-authored "Honey Salt: A Culinary Scrapbook," which was named Best Cookbook of 2018 by Food & Beverage Magazine.
Elizabeth's many honors and awards include the 2006 recipient of the IFMA Gold Plate Award, Cornell's 2017 MMH Outstanding Alumna of the Year Award from the School of Hotel Administration and 2019's Stevie Award for Women in Business. In February 2020 Elizabeth was honored as the Silver State Award's Innovator Award, which honor excellence in the state of Nevada.
She serves her profession and community in many capacities; as an International Advisory Board member for the Ecole Hoteliere in Lausanne, on the Dean's Advisory Board for the Cornell School of Hotel Administration, on the Global Advisory Board at the University of Nevada Las Vegas, as chairwoman of the Culinary Council of Three Square Food Bank in southern Nevada and on the State Board for Communities in Schools. Most recently, Elizabeth completed a 12-year trusteeship for the Culinary Institute of America at the end of 2020.
In February 2020, Elizabeth launched and co-founded The Women's Hospitality Initiative (WHI), a Las Vegas-based 501 c3 nonprofit venture committed to developing and implementing programs for women to grow and achieve leadership programs positions in the restaurant community.  Under Elizabeth's stewardship, WHI will work to identify and increase opportunities for women leaders, while providing a platform for them to connect, influence and grow in academic, networking and workplace settings.
Most recently, in response to the COVID-19 pandemic, Elizabeth co-founded Delivering with Dignity with Punam Mathur, executive director of the Elaine P. Wynn & Family Foundation and Julie Murray, chair of the Moonridge Foundation in partnership with Clark County Commission Chair Marilyn Kirkpatrick.  Delivering with Dignity is a one-of-its-kind program that provides thousands of meals every week from multiple local restaurant partners and safely delivers them to a large community of food vulnerable who would not otherwise be able to obtain meals.
Elizabeth lives in Las Vegas with her husband Kim, their son Cole, and their two golden retrievers Brookie and Dodger.