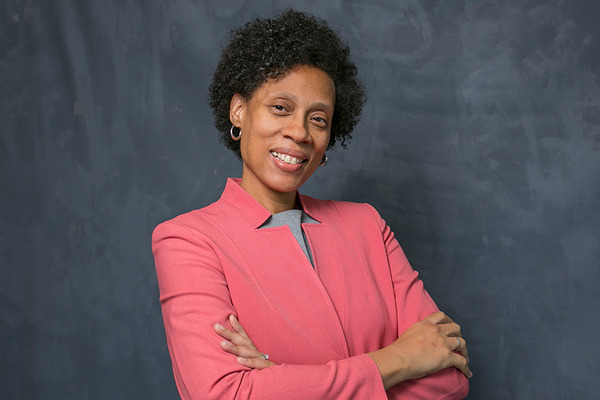 Faculty Area
Interdisciplinary Theme
Faculty Expertise
Management Communication
Organizational Communication
Human Resource Management and Law
Contact
Cornell Peter and Stephanie Nolan School of Hotel Administration
607.255.4459
Website
Biography
Dr. Peggy Odom-Reed is a senior lecturer in the marketing and management communication area at the Cornell Nolan School of Hotel Administration and teaches courses in management communication. Odom-Reed currently serves as the Course Chair for HADM 3650 – Persuasive Business Communication for Hospitality Leaders. She is pleased to partner with diverse hospitality industry leaders to offer an Ethics Board Project that aligns with the Association to Advance Collegiate Schools of Business's ethics and integrity guiding principle. Odom-Reed is one of the founding faculty fellows for the Cornell Institute for Healthy Futures.

Odom-Reed's educational background is interdisciplinary, integrating psychology and organizational communication theories. She earned a MS and PhD in organizational communication at Cornell University and a BA in psychology at the University of West Florida. She has taught courses in leadership communication, organizational communication, and management communication. Odom-Reed's research is focused on communication (social) networks, leadership, teams, and distributive collaborative work.

Odom-Reed has corporate experience in human resources at 3M Company. With her strategic knowledge in this field, Odom-Reed is certified as a Senior Professional in Human Resources (SPHR). She has offered leadership and communication coaching at Cornell University.

Odom-Reed is a member of the Diversity and Inclusion Committee in the Association for Business Communication. She served on SC Johnson College of Business' Leadership Council on Combating Racism and Promoting Diversity, Inclusion, Equity, and Belonging. Odom-Reed promotes diversity, equity, inclusion, and belonging in the class, campus, and broader community.
Selected Publications
Susskind, Alex; Odom-Reed, Peggy; Viccari, Anthony. "Team Leaders and Team Members in Interorganizational Networks: An Examination of Structural Holes and Performance"Communication Research. 38.5 (2011): 613-633
Susskind, Alex; Odom-Reed, Peggy. "Team Member's Centrality, Cohesion, Conflict, and Performance in Multi-University Geographically Distributed Project Teams"Communication Research. 46.2 (2019): 151-178
Odom-Reed, Peggy. "Models of Excellence in Business Presentations: Creating Innovative Hospitality, Health, and Design Solutions"CIHF Collection. (forthcoming).
Recent Courses
HADM 1650 - Business Writing for Hospitality Professionals
HADM 3650 - Persuasive Business Communication for Hospitality Leaders
Academic Degrees
PhD College of Agriculture and Life Sciences, Cornell University, 2007
MS College of Agriculture and Life Sciences, Cornell University, 1997
BA University of West Florida, 1993