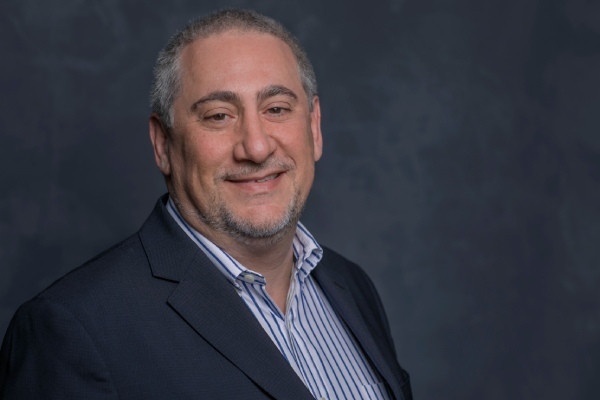 Faculty Area
Interdisciplinary Theme
Faculty Expertise
Entrepreneurship and Innovation
Innovation
Family Business
Technology Strategy
Management and Organizations
Contact
Cornell Peter and Stephanie Nolan School of Hotel Administration
607.255.1217
Biography
A seasoned active innovator, entrepreneur, academic, and consultant with a proven track record of bringing real-world experiences to students and organizations on a global stage through in-person and virtual deliveries. Tarallo previously served as the director of the Cornell University Entrepreneurship Bootcamp for Disabled Veterans (EBV), which offers entrepreneurship education to post-9/11 veterans and three times as the academic director of the Leland C. and Mary M. Pillsbury Institute for Hospitality Entrepreneurship.

When I am not teaching, I work with organizations to help create new markets through the application of a proprietary, data-driven, innovation process that engages all levels of an organization to create new value propositions for customers and a competitive advantage for the organization. This innovation process includes training programs as well as assisting organizations in creating processes that encourage and reward innovation. Along the way, I have developed expertise in establishing culture, mindset, and structure for organizations designed to spur market-driven innovation & entrepreneurial activity.

My research is in the execution and testing of elements within innovation and entrepreneurship in a real-world context. I bring together very specific data-driven research in innovation, design thinking, and entrepreneurship creating easy-to-understand, executable innovation programs. These programs emphasize organizationally sustainable processes focused on monetizing solutions derived in design thinking and innovation activities.

I teach and have created a broad spectrum of innovation and entrepreneurship courses for delivery in the classroom and online with significant experience developing corporate and academic programs, including centers, institutes, and laboratories dating back to 1994. Multiple in-person engagements in Africa, Europe, Asia, South America, and the Middle East have allowed me to observe and impact innovation, design thinking, and entrepreneurship in organizations, cultures, and economies outside of the United States. These experiences have broadened my repertoire, increased the value I deliver in the classroom, and expanded the value I deliver to corporate clients.
Awards and Honors
Boots to Business Instructor of the Year (2016) U.S. Small Business Administration
NYS Venture Connect Campus Connector Award (nomination) (2015) New York State Venture Connect
Syracuse University Meredith Teaching Award Nomination (2010) Syracuse University
Recent Courses
HADM 4144/HADM 6144 - Developing an Entrepreneurial Mindset
HADM 4130/HADM 6130 - Entrepreneurial Management
HADM 6911 - Hospitality Immersion II
HADM 4140/HADM 6140 - Innovation and Corporate Renewal
Academic Degrees
MBA Syracuse University, 1994
BS Ithaca College, 1982
In the News