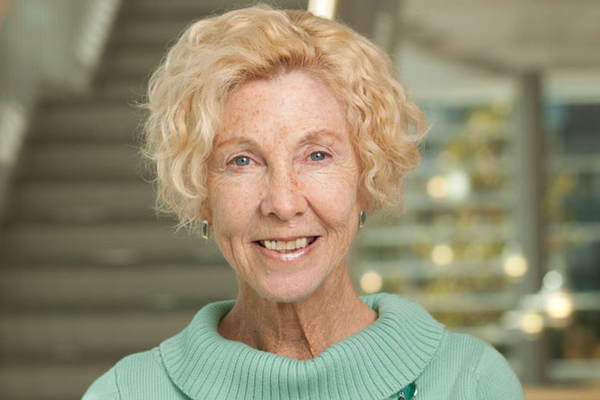 Faculty Expertise
Organizational Behavior
Management Communication
Leadership
Contact
Cornell Peter and Stephanie Nolan School of Hotel Administration
Website
Biography
Judi Brownell is an emeritus professor at the School of Hotel Administration. She taught courses in organizational behavior and management communication. Brownell had international teaching experience and her on-line eCornell executive courses were taken worldwide. Brownell's research projects included studies on managerial listening behavior and the competencies required for global hospitality leaders. She has created tools to assess employee-organization fit and the communication of service values. Her current research focuses on listening as it relates to communicating and maintaining service quality standards in the international cruise industry. Brownell has authored several textbooks, published over 80 articles, and serves on several editorial boards. She is also past president of the International Listening Association and has received awards for her research in this field. Brownell has conducted training and consulting for a wide range of hospitality organizations. Among her projects, she has designed assessment centers for hospitality leadership development. A seasoned administrator, Brownell has served as the school's associate dean for academic affairs, dean of students, and director for graduate studies. She has also been academic area director for both the organization behavior and management communication disciplines.
Selected Publications
Brownell, Judi. Listening: Attitudes, Principles & Skills. Taylor & Francis, Routledge Publishers. 6th ed. (2018): 450 pp
Brownell, Judi. "Ethics from the Bottom Up"Cornell Hospitality Report. Cornell University. 17.10 (2017): 3-13
Brownell, Judi. "Leadership in the Service of Hospitality"Cornell Hospitality Quarterly, Ed. Linda Canina. 51.3 (2010): pp. 363 - 378
Brownell, Judi. "Women in Hospitality as Travelers and Leaders"A handbook of hospitality studies: Perspectives & cases, Ed. Conrad Lashley. Taylor and Francis, Routledge series. 3 (2016): pp. 194-207; 6,000 words
Berger, F.; Brownell, Judi. Organizational Behavior in the Hospitality Industry. Prentice-Hall. (2009)
Brownell, Judi. "Leading on Land and Sea: Competencies and Context"International Journal of Hospitality Management. 27.2 (2008): 137-150
Brownell, Judi. "Meeting the competency needs of global leaders: A partnership approach"Human Resource Management. 45.3 (2006): 309-336
Jameson, Daphne; Brownell, Judi. "Going Green: How Organizations Use Narrative to Build Commitment to Environmental Values"Discourse Perspectives on Organizational Communication, Ed. Robyn Walker, Ed. Jolanta Aritz. Fairleigh Dickinson University Press. (2012)
Brownell, Judi. "Listening Leaders: The skills of listening-centered communication"Listening and human communication in the 21st century, Ed. Andrew Wolvin. Wiley/Blackwell Publishers. (2010): 28 pages chapter, 352 pages text
Brownell, Judi. Leadership Communication in a Changing World (in preparation).
Awards and Honors
Research Award in Listening (2001) International Listening Association
Listening Hall of Fame (2004) International Listening Association
President's Award (2004) International Listening Association
Academic Degrees
PhD Syracuse University, 1978
MS SUNY Cortland, 1973
BS Ithaca College, 1971