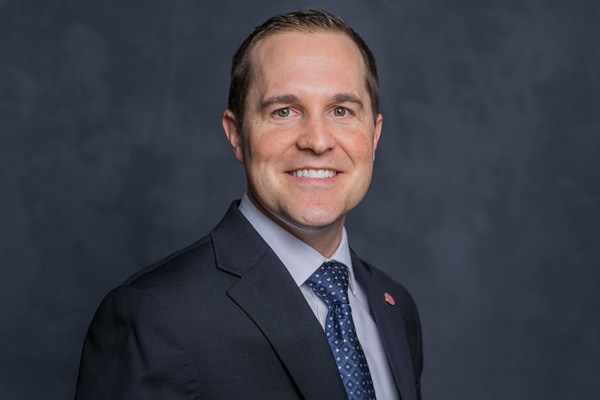 Andrew Quagliata
Senior Lecturer
Assurance of Learning Director, School of Hotel Administration
Faculty Area
Interdisciplinary Theme
Faculty Expertise
Management Communication
Entrepreneur Communication
Contact
Cornell Peter and Stephanie Nolan School of Hotel Administration
607.255.5332
Website
Biography
Andrew Quagliata is a senior lecturer in management communication at the Cornell School of Hotel Administration. He teaches a first-year business communication course, an upper-level persuasive communication class, a graduate course in real estate communication, and Communication for Entrepreneurs. He is the faculty sponsor of the Leland C. and Mary M. Pillsbury Institute for Hospitality Entrepreneurship Annual Pitch Deck Competition.

Quagliata is the author of an eCornell course titled: Building Compelling Slide Decks and Reports.

Quagliata holds a PhD in organizational communication from the University at Buffalo. His research interests include communication pedagogy, entrepreneur communication, and the relationship between communication and career success.

He has held professional positions in finance and higher education.
Selected Publications
Quagliata, Andrew. "Twitter Talk: A Low-Stakes Public Speaking Activity, in Selections from the 2018 Association for Business Communication Annual Conference, Miami, FL"Business and Professional Communication Quarterly. SAGE Publications. (forthcoming).
Quagliata, Andrew; Spevak, Jeff; Weisler, A.; Cottone, Heather; Culhane, Barry; et al. "Chapter 2: More than an Event"Imagine This! RIT's Innovation + Creativity Festival, Ed. Bruce Austin. RIT Press. (2018): 180pp
Kelly, Ronald; Quagliata, Andrew; DeMartino, Richard; Perotti, Victor. "21st-Century Deaf Workers: Going Beyond "Just Employed" to Career Growth and Entrepreneurship"Diversity in Deaf Education, Ed. Marc Marschark, Ed. Venetta Lampropoulou, Ed. Emmanouil Skordilis. Oxford University Press. (2016): 473-506
Quagliata, Andrew. "University Festival Promotes STEM Education"Journal of STEM Education, Ed. P. Raju. 16.3 (2015)
Quagliata, Andrew. "Move Your Audience to Action: Using YouTube to Teach Persuasion"Communication Teacher. 28.3 (2014): 183-187
Awards and Honors
Rising Star Award (2019) Association for Business Communication
Faculty Teaching Recognition Award - Freshman Core (2017) School of Hotel Administration, Cornell SC Johnson College of Business
Merrill Presidential Scholar Program Faculty Award (2016) Cornell University
Recent Courses
HADM 6640 - Management Communication
HADM 3650 - Persuasive Business Communication for Hospitality Leaders
Academic Degrees
PhD University at Buffalo (SUNY), 2012
MBA Rochester Institute of Technology, 2003
BS Rochester Institute of Technology, 2001