Speaker: Yvette Thomas-Henry, Regional Vice President & General Manager – Four Seasons Resort Nevis
Four Seasons Resort Nevis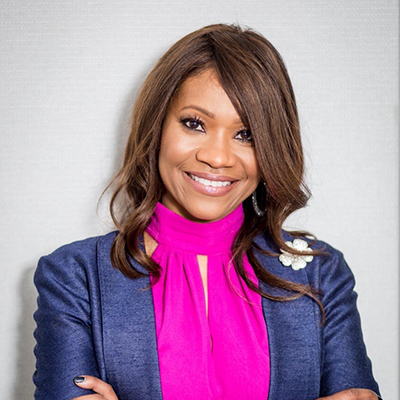 Yvette Thomas-Henry is Regional Vice President and General Manager of Four Seasons Resort Nevis. In this role, Thomas-Henry becomes the first female and first Caribbean native to take the helm of the 350-acre resort.
Born in St. Thomas, USVI and raised in St. Croix, Thomas-Henry has returned home to the region, becoming the first Caribbean native to serve in the top position in Nevis or any other Four Seasons property in the Caribbean. In addition to her role in Nevis overseeing a property that recently completed a multi-year, multi-million dollar enhancement project, and is ranked by travelers and travel experts as one of the top Caribbean resorts, Thomas-Henry is also responsible for the operational oversight of several other Four Seasons properties.
Prior to joining Four Seasons Resort Nevis, Thomas-Henry most recently served as General Manager of Four Seasons Hotel Atlanta, during which time she received a promotion to Regional Vice President of Four Seasons Hotels and Resorts in 2018. As a part of the Four Seasons family since 2007, Thomas-Henry has also held leadership positions at Four Seasons Hotel New York and Four Seasons Hotel Washington, DC, as well as hospitality experience with Loews Hotels, The Plaza Hotel, The Waldorf-Astoria NYC, Conrad Hotel Miami and The Ritz Carlton Boston.
After earning her Bachelor of Arts from Pace University, Thomas-Henry went on to receive a Master of Science degree from Audrey Cohen College in New York. During her Bachelor and Masters programs, she worked fulltime in hotels and discovered her love for hospitality.
Throughout her career, Thomas-Henry has developed a sharp eye for detail, excelled at building strong teams, mastered the art of owner relationship management, and has a  reputation for exceeding key performance indicators such as guest experience, employee relationships and experience and financial results.
In addition to her daily responsibilities, Thomas-Henry serves as the Diversity, Inclusion and Belonging lead for Four Seasons Americas Region. This, along with developing women in leadership roles in the industry, is a topic that she is most passionate about and where she commits most of her personal. She currently sits on the Advisory Board of EQTR, a mentorship program focused on achieving equity in representation from BIPOC communities within the luxury travel space. As the industry continues to evolve, she is committed to seeing more women and individuals of color in senior leadership roles.
Thomas-Henry is a mother of two, Myles, 26 and Jarrod 23, and has been married to her high school sweetheart, Thomas, for 28 years.