Speaker: Ruben Ortega Jr. '13, Co-Founder & Principal – Spark Hudson Advisors LLC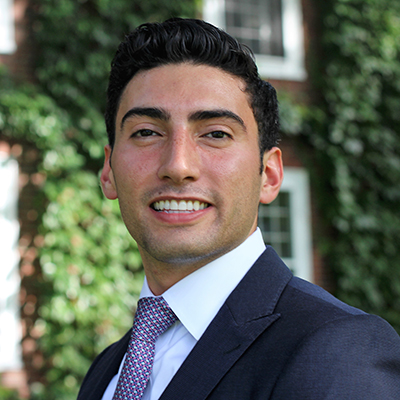 Ruben is Co-Founder and Principal of Spark Hudson where he primarily provides strategic hotel advisory services for family offices, investors, developers, and operators. The firm's core capabilities flex across hotel asset management, acquisitions, development, and operations management.
Ruben has over 10 years of professional experience that spans finance, real estate, and hospitality management. His journey began at Cornell University where he served in a management role at The Statler Hotel, a AAA Four Diamond, 153 room property. During this time, he developed a deep understanding of hotel operations and received hands-on training across several hotel functions including front desk, reservations, housekeeping, and food and beverage. For the Rooms Department, he sourced and implemented a digital solution to standardize the room inspection process, which provided a more effective solution to measure housekeepers' performance and provide real-time feedback. Ruben graduated from Cornell University School of Hotel Administration with a Bachelor of Science degree in hospitality administration and a Minor in real estate. He received the Joseph Drown Special Prize, the hotel school's highest honor.
Upon graduation, Ruben joined the Investment Management Division at Goldman Sachs, as part of a team that invested $6.7B AUM for endowments, foundations, and ultra-high net worth clients. Ruben was responsible for implementing investment strategies across asset classes, including equities, fixed income, and real estate. After Goldman, Ruben pursued his MBA at the Harvard Business School, during which time he joined Hersha Hospitality Trust as a Summer Associate on the Real Estate Acquisitions team.
After Harvard, Ruben joined the leadership team at Kasa Living, Inc., a San Francisco-based hospitality proptech startup, as Director and Head of Real Estate. As employee #10, Ruben launched and led the Real Estate team helping to grow the business from Pre-Seed to Series B with more than $50M of capital raised and 150+ employees. His team rapidly expanded Kasa's footprint to more than 30 cities nationwide and established key partnerships with institutional Class-A multifamily owners and management companies.
He serves as an elected member on the Cornell University Council Administrative Board and on the Dean's Council of Young Alumni Members for the Cornell Peter and Stephanie Nolan School of Hotel Administration. Ruben currently resides in South Florida with his spouse.