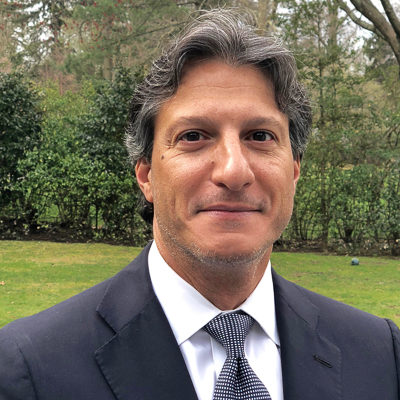 Yaniv is the founder and managing partner of Glacier Global Partners, a real estate investment firm focused on equity investments and debt financing across all property types and throughout the capital stack.  Yaniv is responsible for the company's strategic direction and oversees the company's investments and day-to-day management including origination, underwriting, closing, asset management and investor relations.
Overall, Yaniv has over 23 years of real estate experience, 14 years of which have been with leading Investment Banks where he was responsible for structuring, underwriting, pricing, securitizing and syndicating over $16 billion of commercial real estate loans and equity transactions.
Prior to Glacier, Yaniv was a Managing Director at Bear Stearns / JP Morgan Chase, responsible for structuring and closing over $2 billion real estate debt and equity transactions for institutional clientele.  Prior to Bear Stearns Yaniv was a Managing Director and Head of the CMBS Capital Markets Group for the US at EuroHypo AG, then the world's largest real estate investment bank.  In that capacity, Yaniv built a large loan CMBS group and oversaw all aspects of the business including structuring, pricing, securitization and syndication and served on the bank's investment committee in charge of approving all investments. Yaniv designed and implemented risk-control measures, standardized underwriting and pricing models and structured over $4 billion of real estate loans. Under his management the large loan CMBS business grew from $600 million to $3 billion within 12 months of joining the firm.
Other positions held by Yaniv included Senior Vice President at Lehman Brothers, PaineWebber/UBS, and Daiwa Securities.  Prior to joining the banking industry, Yaniv worked as a real estate consultant at Ernst & Young real estate consulting group, advising real estate owners and operators, and various investment banks.
Yaniv received a BS degree in real estate finance from Cornell University School of Hotel Administration, and  is a member of the CRE Finance Council, was a guest lecturer at Columbia University, a speaker at the Mezzanine Debt industry conference, authored articles on Urban Time Sharing, and was a recipient of the YJP NYC Real Estate Entrepreneur & Achievement Award in 2013.
Yaniv is also involved with various philanthropic organizations including AIPAC, and American Friends of Rabin Medical Center (AFRMC) among others, and in addition to serving on the Board of Advisors to The Cornell University Pillsbury Institute he serves as a board member of ArtsWestchester, a non-for-profit organization supporting the arts in Westchester County, NY; the White Plains Business Improvement District; and SG Blocks, a publicly traded modular construction company.